---
Deeper clinical insights with revolutionary urinalysis
Resources for practice managers
4 easy steps to get your staff and workflow ready for in-house urinalysis with the SediVue Dx analyzer
1.  Lay the groundwork for proficiency with free education for your whole team.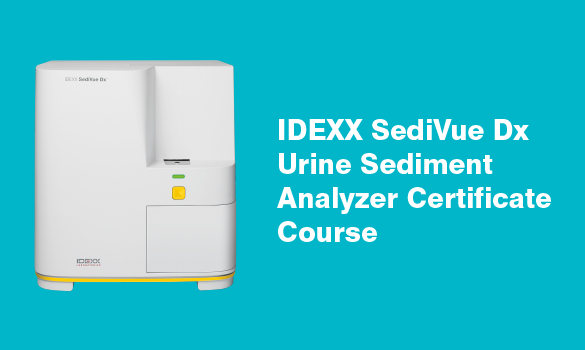 SediVue Dx Urine Sediment Analyzer Certificate Course (1 CE credit)
Learn how to run patient samples, maintain the analyzer, and more.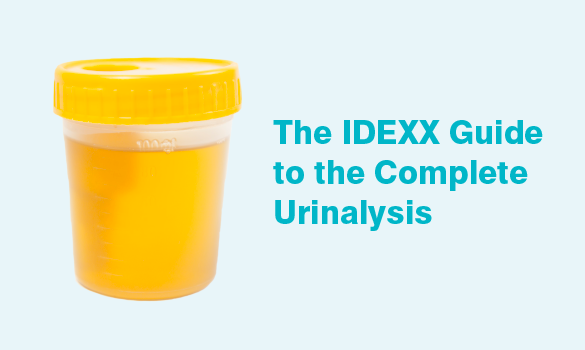 IDEXX Guide to the Complete Urinalysis (3 CE credits)
Get familiar with the physical examination, chemical examination, and urine sediment microscopic examination.
2. Update the test codes in your practice management system to include urinalysis for healthy and sick-patient workups.
The SediVue Dx analyzer integrates with Cornerstone Software and other widely used veterinary practice information management systems (PIMS).
Select the quick reference guide for your PIMS for instructions on how to add a urinalysis:
Adding urinalysis is good for patients and good for business. Adding urinalysis (UA) to standard protocols at Dr. Leaflang's practice in Perth, Australia, revealed significant abnormalities in about one-third of patients and increased UA revenue from $25,800 per year to $130,000 per year—a 500% increase. 
3. Update your ordering processes to include Pay per Run and auto replenishment.
IDEXX will invoice you once per month for completed SediVue Dx analyzer runs. 
All SediVue Dx consumables are provided at no cost, which frees up your revenue and allows you to bill your client for the run prior to your being invoiced.
Your SediVue Dx invoice will arrive with your other IDEXX invoices and will be itemized to show all patient and quality-control runs.
Worry-free inventory management
Supplies shipped automatically

(based on runs completed or actual inventory)
 

SediVue Cartridges
SediVue Pipette Tips
SediVue Bacteria Confirmation Kit
SediVue Quality Control (L1 Abnormal and L2 Normal control solutions)

SediVue pink syringe tips (no charge in quantities of 100, part number 98-0004876-00)
Alcohol prep pads (no charge in quantities of 25, part number 99-21035-00)
Optical tissues (no charge in quantities of 25, part number 99-21034-00)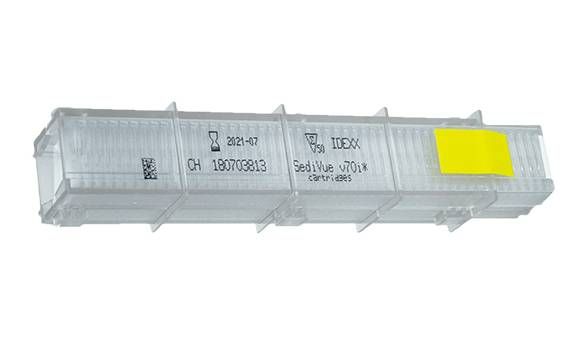 4. Discuss urinalysis and get clients to say "yes" to a complete urinalysis
Watch this short video to learn how to:
Integrate urinalysis into the annual examination.
Discuss how results can help uncover abnormalities and diagnose disease.
Gain agreement to collect a sample and run urinalysis.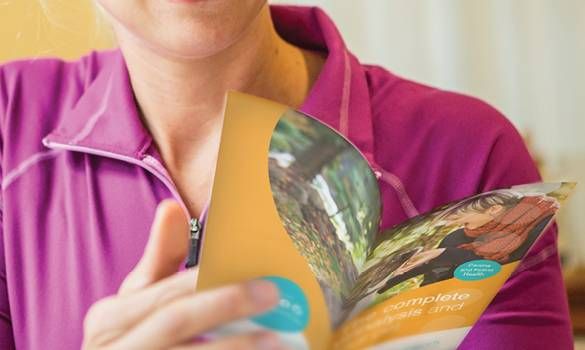 Share this brochure with your clients:
 
Resources for practice managers
SediVue Dx support
Read FAQs and product how-to resources to help troubleshoot and get the most out of your SediVue Dx analyzer.
Contact us
Need more help? Get product answers and information or talk to Customer Support today.
Training courses
Take complimentary courses on SediVue Dx analyzer operation and urinalysis. Get video tutorials on daily protocols and procedures.
---