---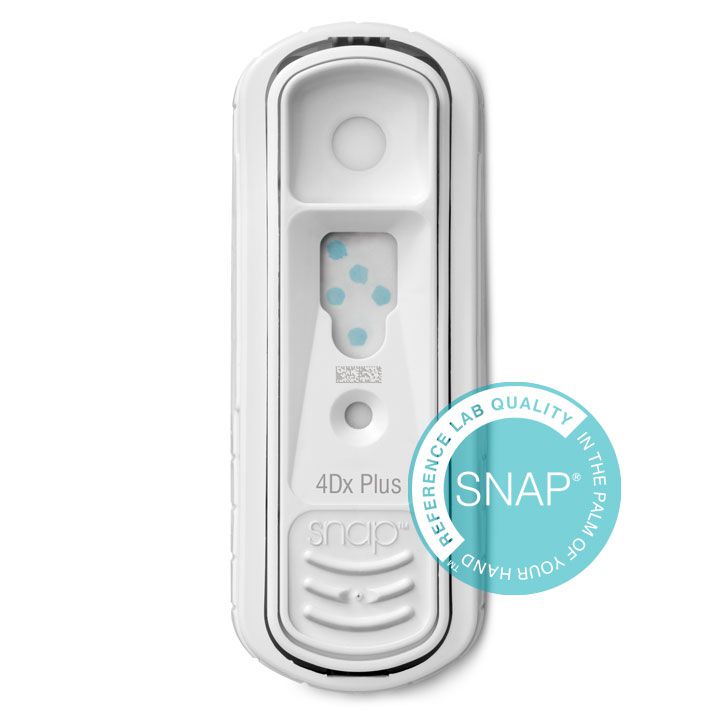 SNAP 4Dx Plus Test
The gold standard. And all that comes with it.
The IDEXX SNAP 4Dx Plus Test is the most accurate solution available for detecting vector-borne disease1–3—now with IDEXX DecisionIQ for added clarity in determining next steps.
Store tests at room temperature for up to 6 months for improved workflow.
Test annually to help prevent the spread of heartworm disease, Lyme disease, ehrlichiosis, and anaplasmosis while increasing awareness of these vector-transmitted diseases.
Get reference lab-quality technology for superior diagnostic accuracy at the point of care.
Automatically activate SNAP tests to save time and improve workflow with the SNAP Pro Analyzer.†
Count on personalized support, guidance, and tools to advise you beyond test results.
New customer? Learn about our free SNAP 4Dx Plus Test trial.
Screen for 7 vector-borne pathogens
Heartworm
Heartworm disease has been found in dogs in all 50 states in the U.S. While heartworm is both treatable and preventable, it is a serious and deadly disease that may show no clinical signs in its early stage. Screen annually to find even low worm-burden patients sooner and more often, and begin treatment when you can do the most good.
Lyme disease
More accurately identify Lyme disease in clinically and subclinically infected dogs with proven C6 ELISA technology. The SNAP 4Dx Plus Test identifies antibodies that are produced only as a result of a Borrelia burgdorferi infection.
Ehrlichia
Detection of antibodies to Ehrlichia canis, Ehrlichia ewingii, or Ehrlichia chaffeensis indicates tick exposure and the transmission of infectious agents. Additional testing is recommended in these patients to determine if there is an active infection. Controlling the infection early is the best way to protect your patients from chronic disease.
Anaplasma
Annually screen dogs to identify exposure to Anaplasma phagocytophilum and Anaplasma platys. Early detection improves patient prognosis and reinforces the importance of tick control.
You receive a positive test result. Now what?
For any positive result, IDEXX DecisionIQ arms you with clear next-step considerations on how to further test your patient and develop your treatment plan. It also proactively serves up client-friendly communications, medical algorithms, and differentials so they are all in one place and free of charge within VetConnect PLUS.
IDEXX Reference Laboratories
In the event of a positive result, you're never on your own. Our IDEXX Reference Laboratories programs will help you attain a comprehensive diagnosis with heartworm confirmatory testing at no additional cost, our Lyme Quant C6 Test, and follow-up testing.
Heartworm confirmatory testing: IDEXX offers complimentary heartworm antigen testing, so keeping up with industry recommendations won't add any additional costs.
Lyme Quant C6 Test: Is that positive Lyme result an active or historical infection? The Lyme Quant C6 Test helps you answer questions like this so you can quantify, manage, and monitor Lyme-infected dogs.
Ongoing support: As always, you can count on a team of veterinary specialists and support members for personalized follow-up and expertise.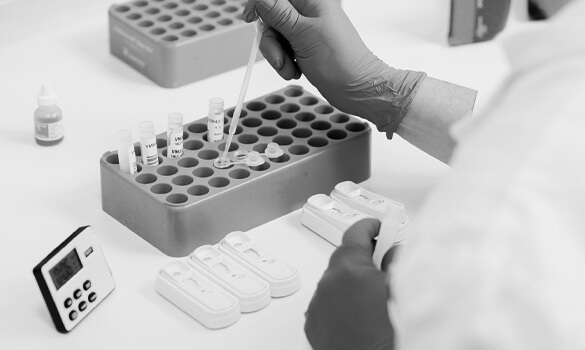 More than just a test
The SNAP 4Dx Plus Test includes resources, services, and ongoing education to help you protect pets and their families.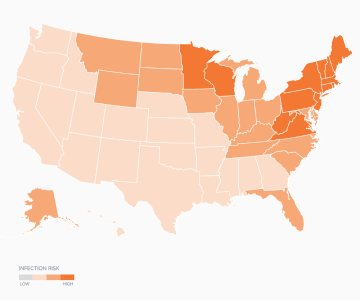 Diagnostic decision support resources
Support your decision-making process with disease algorithms, CAPC prevalence maps, next-step considerations, and more.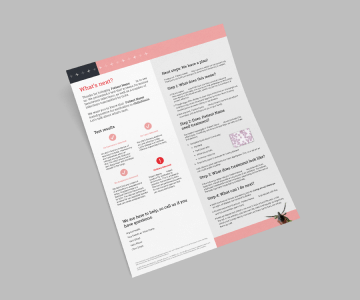 Client communications with VetConnect PLUS
Send thoughtful messages and save time with client communications that celebrate negative test results, help decrease anxiety about positive results, offer summaries of next steps, and explain the benefits of screening and more.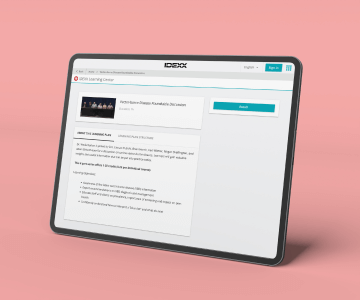 Ongoing education
Listen to a round table discussion by medical experts and veterinarians on canine vector-borne disease, including diagnosis, disease management, disease prevalence, and the impact on One Health.
Research
Exposure to tick-borne diseases increases risk of developing chronic kidney disease. Read the study.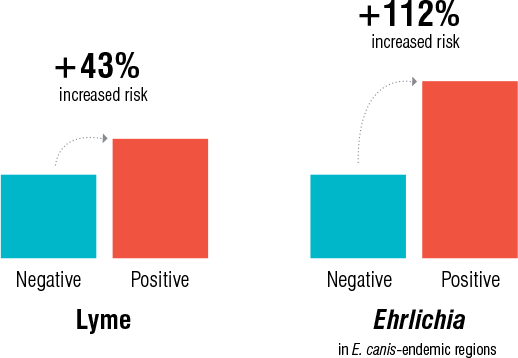 Screen for 10 diseases and infections carried by common parasites using IDEXX-exclusive tests
Learn about comprehensive parasite screening with IDEXX Preventive Care
Learn more about the IDEXX 4Dx Plus Test
A representative will help you every step of the way.
†SNAP Pro Analyzer sold seperately.
‡Credit available for unopened tests in the form of a discount on a replacement order or as IDEXX Points credited to your account, at IDEXX discretion.
References
Goldstein RE, Eberts MD, Beall MJ, Thatcher B, Chandrashekar R, Alleman AR. Performance comparison of SNAP 4Dx Plus and AccuPlex4 for the detection of antibodies to Borrelia burgdorferi and Anaplasma phagocytophilum. Intern J Appl Res Vet Med. 2014;12(2):141–147.
Eberts MD. Performance of SNAP 4Dx Plus and AccuPlex4 in dogs with different heartworm burdens. Intern J Appl Res Vet Med. 2013;11(1):7–9.
Liu J, Drexel J, Andrews B, Eberts M, Breitschwerdt E, Chandrashekar R. Comparative evaluation of 2 in-clinic assays for vector-borne disease testing in dogs. Top Companion Anim Med. 2018;33(4):114–118. doi:10.1053/jtcam.2018.09.003
---