---
IDEXX Bovine
Laboratory Services
Increase efficiency and confidence with sample-based testing and reliable overnight service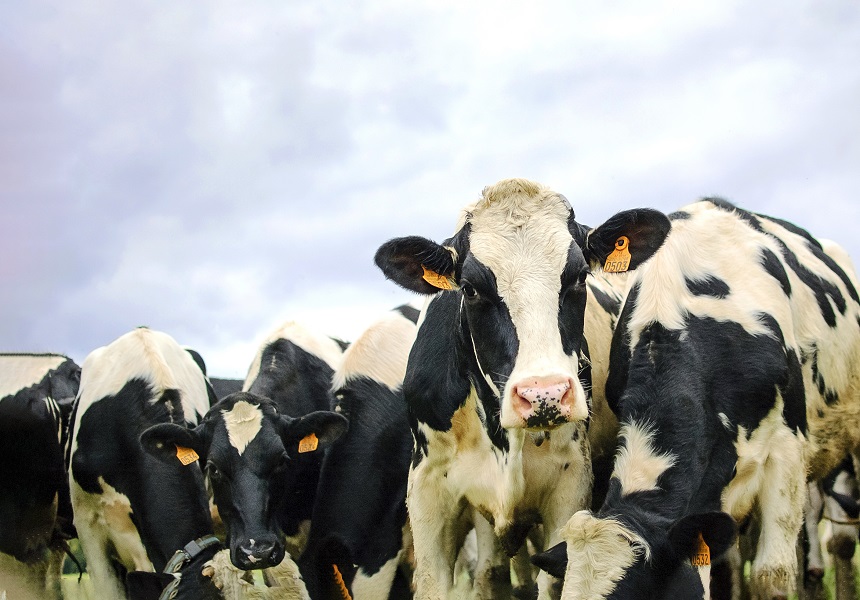 Maximize cow comfort

Test with minimal effort or training 

Eliminate variables that impact accuracy 

Results right in your farm management software
Integrated in your operation
Match cow ID to sample barcode ID using your farm management software and RFID.
Results are integrated directly in your farm management software.
 
Simplified process
Test on your schedule with minimal effort or training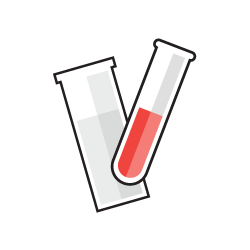 1. Collect a sample.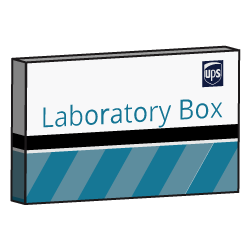 2. Convenient sample pickup for next-day results.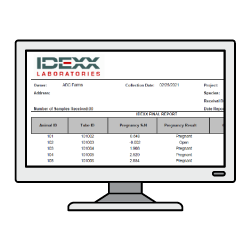 3. Read your results.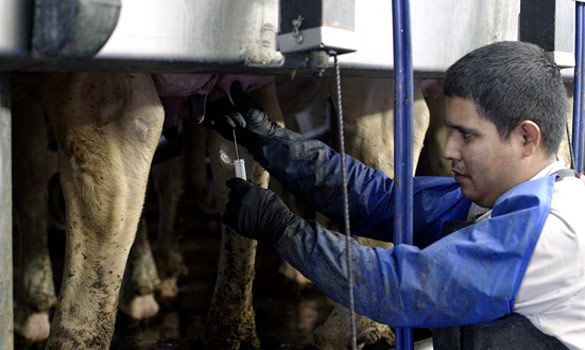 Maximize cow comfort
Reduce cow handling and stress for the animals.
Lower the risk of injury for employees and improve cow comfort.
Elevate public image.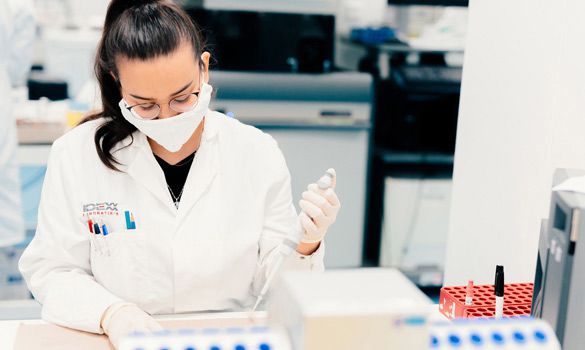 A growing menu of advanced diagnostic services
"I would challenge anyone to really look at the time budget of the cow…as well as the opportunity to identify those pregnancies earlier in the gestation"
Brandon Beavers, General Manager, Full Circle Jersey, TX — 4,500 cows
Simplify your scheduling 
Save time coordinating veterinary appointments and employee schedules.
Streamline your workflow
Pull samples without interrupting milk production.
Accommodate visitors without altering your process.
Reduce milk losses due to extended lockup time.
Improve synchronization and performance 
Reduce average days in milk.
Reduce average days open.
Find out if IDEXX Bovine Laboratory Services is right for you
Our dedicated team will help you find the solution that is best for you, and support you through set up, integration, and as needed.
Frequently asked questions
Technical services
1-800-548-9997, option 2
Request a copy of sample results and answer your result questions. 
Check the status of a sample submission if results seem delayed. 
Help you integrate the IDEXX service with a new FMS, if you change software. 
Answer questions about available services.
---