---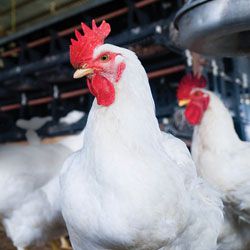 Partner with IDEXX for accurate poultry testing that gives you confidence
Innovations that reduce the need for repeat testing.
Proven solutions that support decisive action.
Advancing poultry diagnostics since 1985.
 
Solutions to identify and manage poultry disease
Sample guidelines for effective flock monitoring
Insufficient sample sizes may cause unreliable flock titers and misleading results. Check your sample sizes to protect poultry health and productivity. Learn more.
Get the answers you need quickly from our dedicated technical support team
1-800-548-9997
1-800-548-9997
Talk with us about IDEXX poultry tests
Our dedicated team will help you find the poultry testing solutions that are best for your flock.
---