---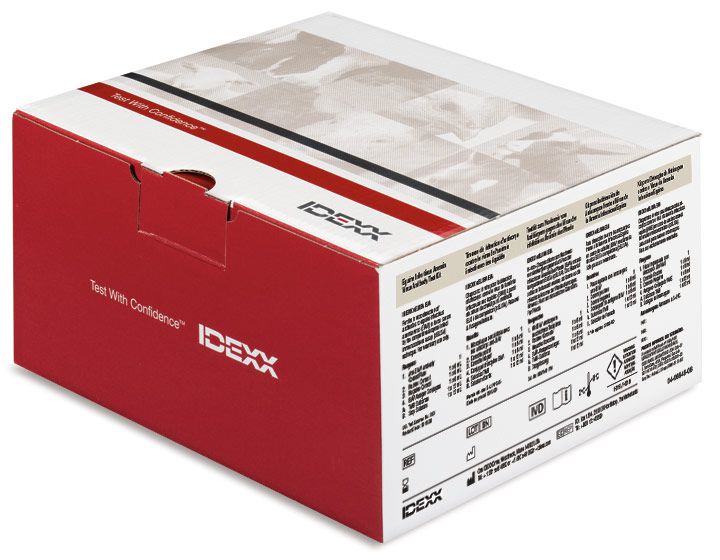 Box sizes and labels will vary.
IDEXX cELISA EIA Test
Equine Infectious Anemia (EIA)
* Availability / Distribution: Only US and Canada
Test details
---
Features
Serum samples
Competitive ELISA format
45-minute assay time
Visual test interpretation with optional spectrophotometric results
Part numbers and sizes
99-00124 (1 plate/strips)
Equine Infectious Anemia (EIA)
Equine infectious anemia (EIA) virus causes a persistent infection in horses, resulting in periodic episodes of fever, anemia, thrombocytopenia, leukopenia and weight loss. The virus may be transferred in utero or horizontally by biting flies, contaminated needles or mother's milk. Once a horse is infected with EIA, it will test positive for antibody to the virus in serological tests and remain infected for life.
All testing solutions
IDEXX cELISA EIA Test
---

* Not all products are available and/or registered in every country.
---