---
VetConnect PLUS
Your go-to diagnostic resource for fast, effective clinical decision-making 
now with IDEXX DecisionIQ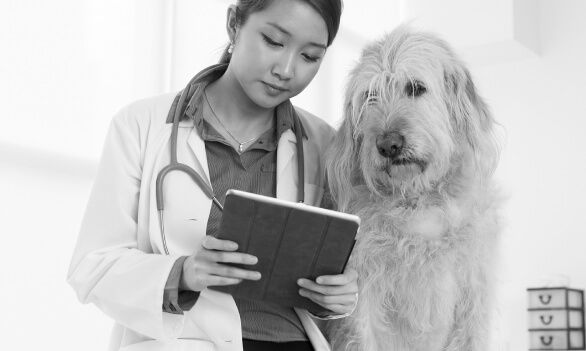 Gain a holistic view of all IDEXX diagnostics for every patient.
Spot trends and abnormalities, evaluating patients' historical results with easy-to-use analyte graphs.
Interpret results and determine next steps with differential diagnoses and expert guidance.
Send personalized client-friendly result summaries directly from the app.
View real-time test order status for every patient—anytime, anywhere.
IDEXX DecisionIQ makes the connections. You make the call.
Our data intelligence technology can help you give the best possible care while keeping pace with your practice. Learn how.
First-time user? Activate your VetConnect PLUS account by calling 1-888-433-9987
Powerful yet easy to use
Check out these features, and sign in to try them out for yourself
Access differential diagnoses to help interpret patient results
Click to view guidance from the latest industry protocols, research, and publications compiled by board-certified IDEXX medical affairs specialists. Learn more.
Share diagnostic results with referral practices, specialists, and clients
Save valuable time by sending key findings with point-and-click ease.
Add tests to orders
See how simple and fast it is to order additional tests within VetConnect PLUS instead of calling.
Spot trends and abnormalities
Compare results over time with graphical views of a patient's complete diagnostic history
Test order status
Easily confirm that your order was received and know when to expect results.
Manage cases on the go
with the mobile app
Access test status, graphs and trends, and differential diagnoses 24/7
The diagnostic sidekick that never sleeps.
IDEXX DecisionIQ helps you make earlier and more informed decisions by presenting patient-specific interpretive assistance and next-step considerations alongside your results.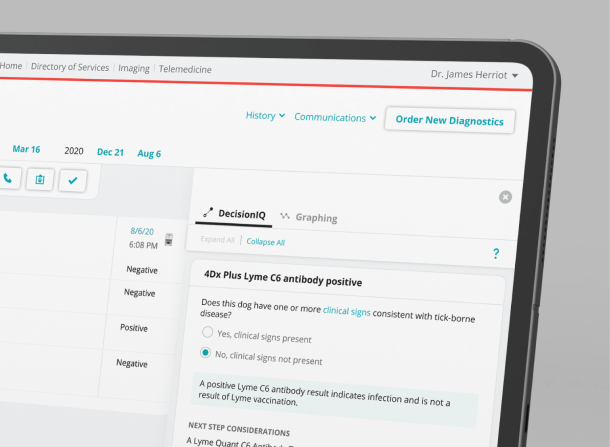 Leverages machine learning and patient-specific data to spot subtle patterns in routine testing so you can detect current or developing conditions.
References years of patient-specific medical information across all modalities—in-house, reference lab results, digital images, and clinician input.
Instantly draws on collective veterinary knowledge, including industry-accepted truths, peer-reviewed publications, textbooks, and over 40 years of IDEXX research and data.
Quickly summarized pertinent information to offer clear interpretive assistance and next-step considerations in VetConnect PLUS.
 
VetConnect PLUS mobile app
Now with advanced features, designed to move your practice forward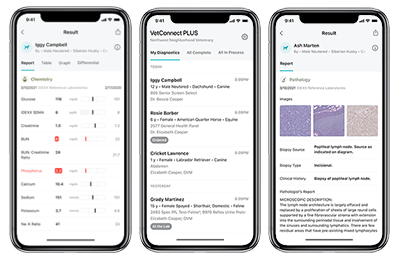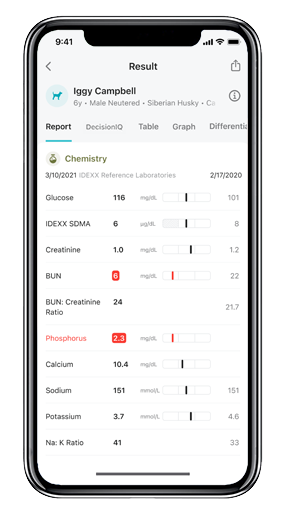 Upgraded experience
We simplified navigation and made it easier to use graphs, trends, and differential diagnoses.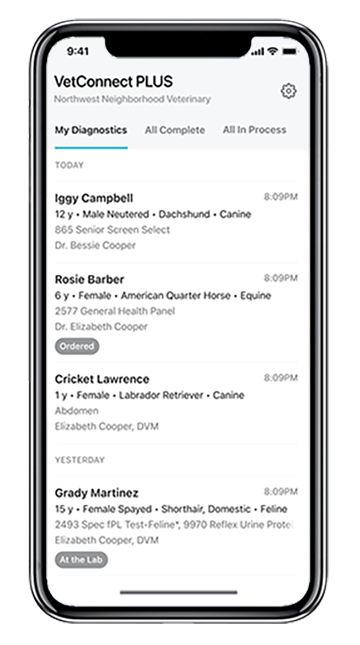 Better personalization
Get greater access to both filtered and unfiltered diagnostics lists. All with the same great notifications.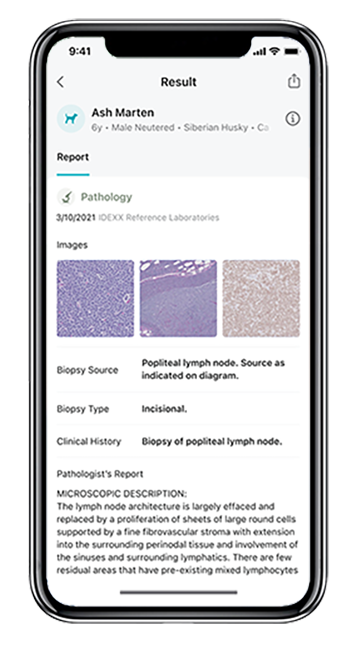 Enhanced views
Save time with easier-to-read pathology and cytology reports.
---
See the difference our upgrade can make
Ready to take advantage of the new features?

Sign in to the VetConnect PLUS mobile app:
Need help with your sign-in credentials?
Have questions about the upgrade? These FAQs should help.
Note: Mobile upgrades are subject to App Store approval. Timing of availability on your device may vary.
3 ways to access VetConnect PLUS: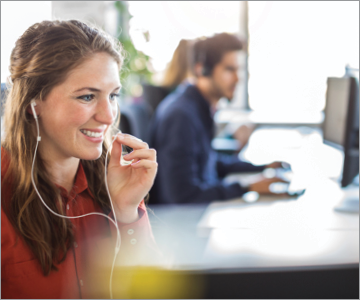 World-class global support and resources
Customer Support
1-800-248-2483
24 hours a day, 7 days a week
 
Resource Center
User guides, release notes, videos, manuals—everything you need to get the most from VetConnect PLUS.
---