---
DVMAX Research v3.1
for your Desktop, Laptop or Tablet!
DVMAX Research v3.1 is fast, flexible and packed with more of the features you've been asking for.
Take advantage of DVMAX Research v3.1 today
We are very pleased to announce the release of DVMAX Research v3.1 that includes many user-requested upgrades to Searches & Lists, Date Formatting, Audit Logging, Animal Records, Treatment Plans, Reporting and more.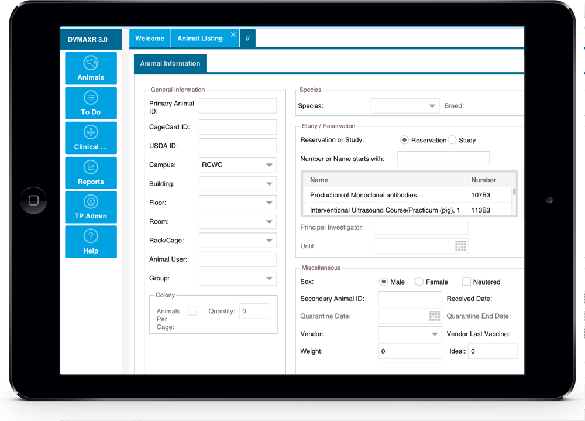 DVMAX Research v3.1 includes all the standard features introduced in v3. 
A responsive interface for your desktop, laptop or tablet
The responsive design in DVMAX v3.1 recognizes your device and automatically optimizes the screen for your Desktop, Laptop or Tablet. 
Smart design interface adjusts to fit your display
Updated look built on an EXT framework
Fast, flexible and mobile – V3 works where you do.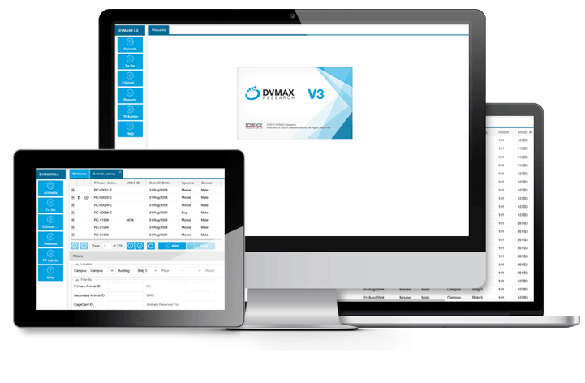 ---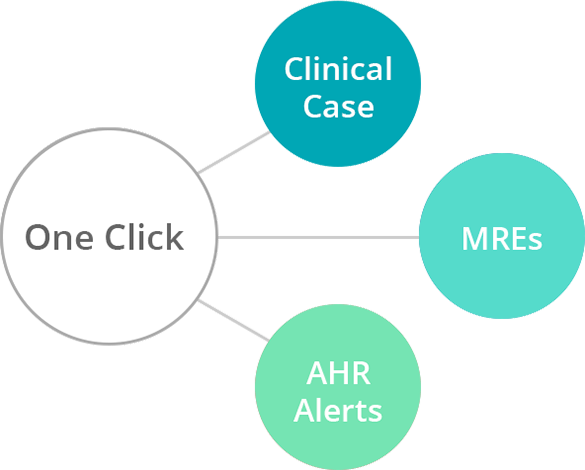 Quick Access options
More details, fewer clicks - New Quick Access options from the Animals List allow you to view recent MREs, AHR alerts and Clinical Case histories with one easy click.
See the 10 most recent MREs without opening the AHR
There is a new Alert column on the AHR list.
Click the Clinical Case icon beside an AHR on the Animals List to view a list of open Clinical Cases for the AHR.
---
Email Notifications for Clinical Case and MREs
DVMAX v3.1 includes a range of email notification options.
Report Clinical Case dialog now offers a Send & Save option.
Clicking Send & Save opens the Send Notification dialog.
You can choose recipients from a list of contacts and manually add additional email addresses on the fly.
When an MRC defined with the Email Notification action is used to create an MRE, the Send Notification dialog appear.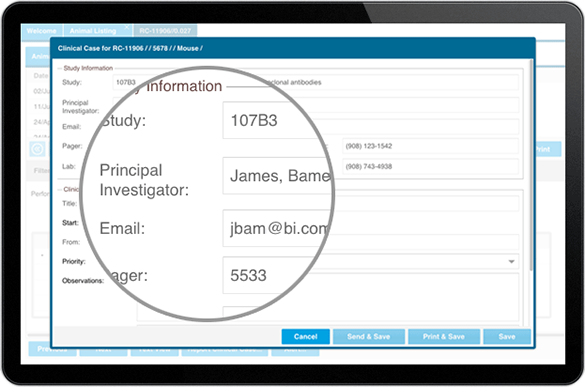 ---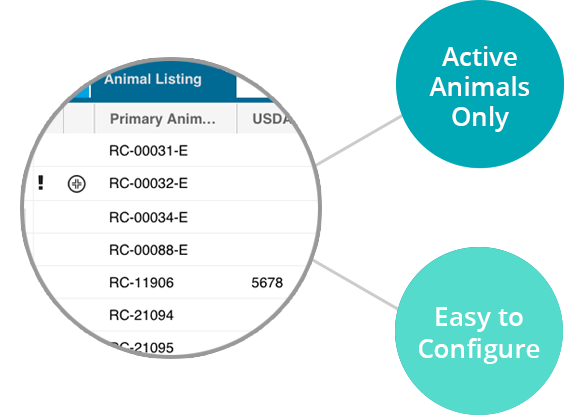 Placeholder feature
DVMAX has many time saving features for facilities that work with rodent populations. The new Placeholder features help you manage records by displaying only those AHRs that have an associated Clinical Case or contain MREs.
 
Placeholder logic only displays rodent records in the Animals List with active clinical cases.
All other rodent records will not be displayed unless the user specifically requests to see them.
Placeholder logic can be applied to any species and is easy to configure under Setup.
---
View MRE history while creating an MRE
DVMAX v3.1 provides a list of MREs (from most recent to oldest) shown in a text view column when you open an existing MRE or create a new medical record entry.
The text of these MREs is selectable, so you can copy and paste MRE details quickly to a new MRE, as needed.
The MRE list on the MRE dialog can be turned off under Setup.
The text view of recent MREs displayed on the right hand side of the MRE is constrained by the filters that are currently active on the History tab of the AHR.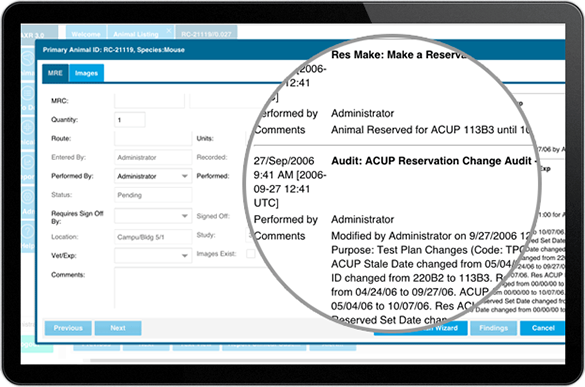 Upgrade to DVMAX Research v3.1 today

DVMAX Research v3.1 is available to all users who are on current support contract. To start your upgrade, click the link below to request an upgrade.
Contact us for more information
One of our skilled account managers would be pleased to discuss DVMAX Research v3.1 with you. To Contact an Account Manager call: (800) 877 9221 or use the email link.
---