---
DVMAX research
The leader in electronic animal medical records

A complete electronic animal medical records solution for research facilities, offering advanced recording, reporting, treatment scheduling and validation.
---
A complete electronic medical record solution
DVMAX Research is a paperless electronic medical record system that is configurable and easily customizable for both large and small-scale facilities.
We invite you to view the video that provides a general overview on the software product and the features it can offer your organization. DVMAX offers better animal care through better software!
DVMAX improves animal care 
DVMAX Research allows you to improve the quality of care through automation of scheduled treatment plans. Built specifically for the animal care environment, our user-friendly design means anyone can make use of DVMAX Research's powerful tools without having to be a computer expert. Point and click selections from pre-defined lists make entry fast, intuitive and accurate. Plus, DVMAX gives you the flexibility to work with records across all species and breeds. DVMAX Research simply does more, and that lets you stay focused on the task of providing the best animal care possible.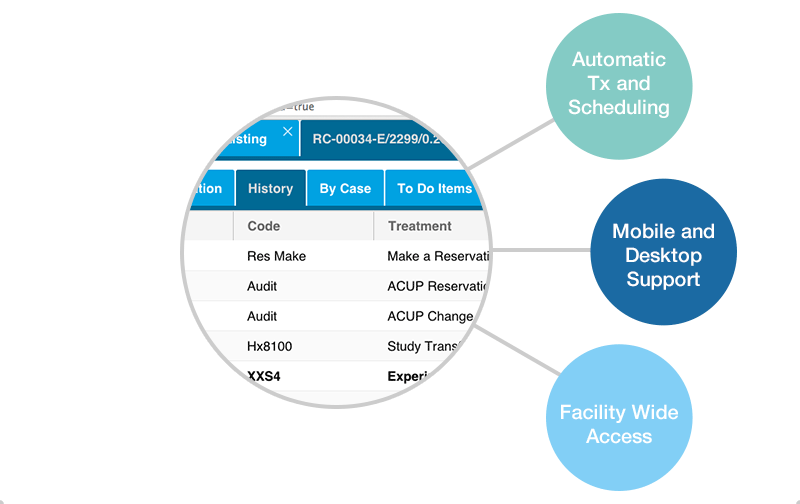 ---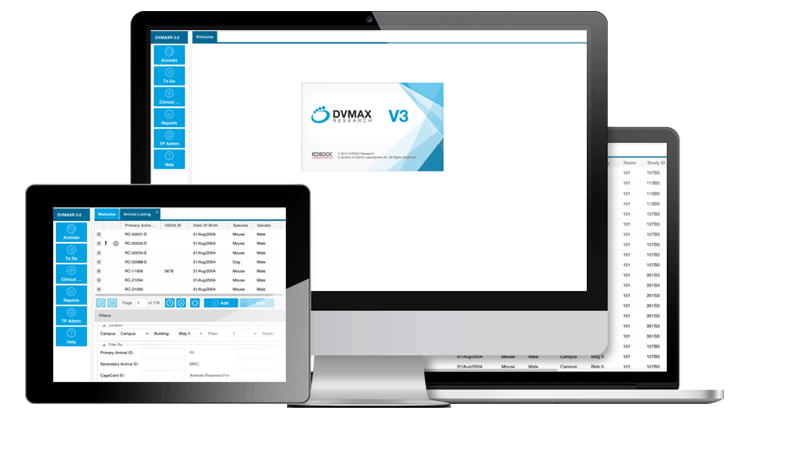 DVMAX is built upon a responsive interface
The responsive design in DVMAX V3 recognizes your device and automatically optimizes the screen for your Desktop, Laptop or Tablet. The smart architecture takes advantage of both web-based and localized computing, providing an incredibly flexible software that runs in both Mac and Windows environments. DVMAX Research is also specifically designed to work in large, distributed organizations so you can access DVMAX's powerful features where you want, when you need it, facility-wide.
---
DVMAX easily integrates with other management systems
DVMAX's flexible architecture exchanges information with other facility management systems, lab information systems and database platforms. DVMAX Research is purpose-built to let you integrate data from other systems, like Animal Facility Management Systems (AFMS) and Laboratory Information Management Systems (LIMS or LIS) using DVMAXLink technology. You can send and receive information from DVMAX through a standard interface (API), as well as communicate with other SQL database systems.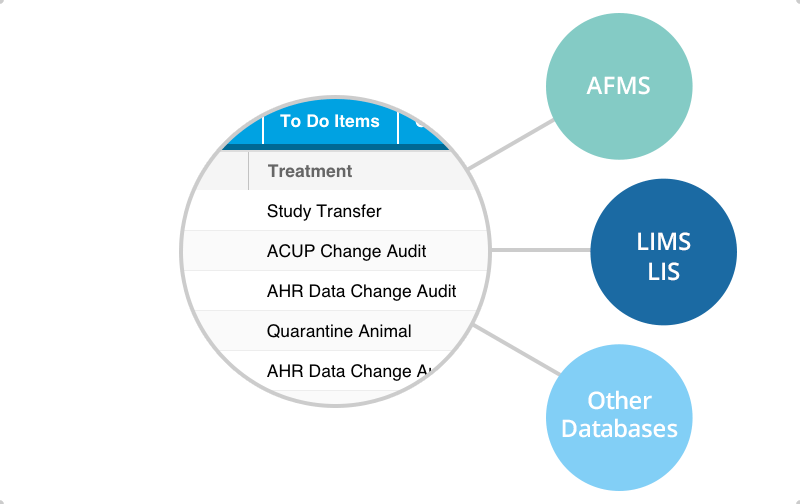 ---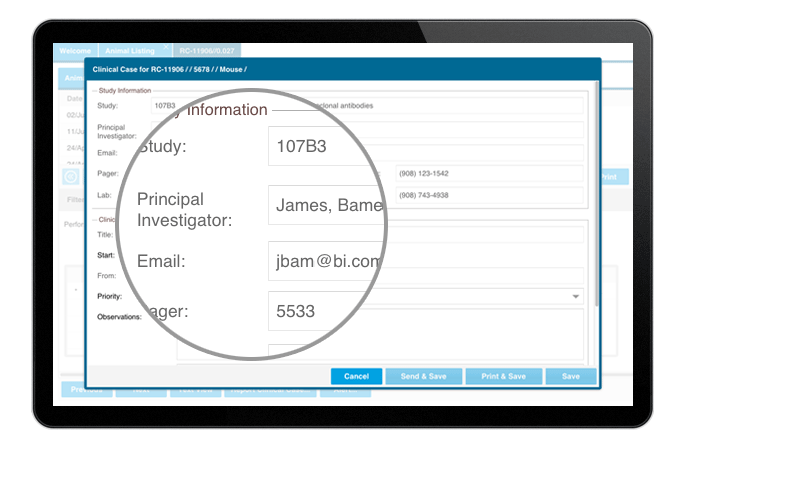 DVMAX ensures robust data security and flexible access
With added security roles, Single Sign-On authentication and robust encoding, DVMAX Research provides secure access to your centralized database. Combined with the knowledge that DVMAX Research is 21 CFR part 11 compliant, conforms to GLP standards, and employs an ISO 9001 certified development process, you know you will have a software package that you can count on to give you the data security you require.
---
DVMAX improves productivity and return on investment
DVMAX offers a host of features to save your facility time and money, bringing you increased productivity and a fast return on your investment. Access time saving features like Multi-User Access to the same patient, so multiple can log in from different locations to view the same patient record and being able to Automatically Schedule follow-up treatments for each animal so follow-up care is not missed.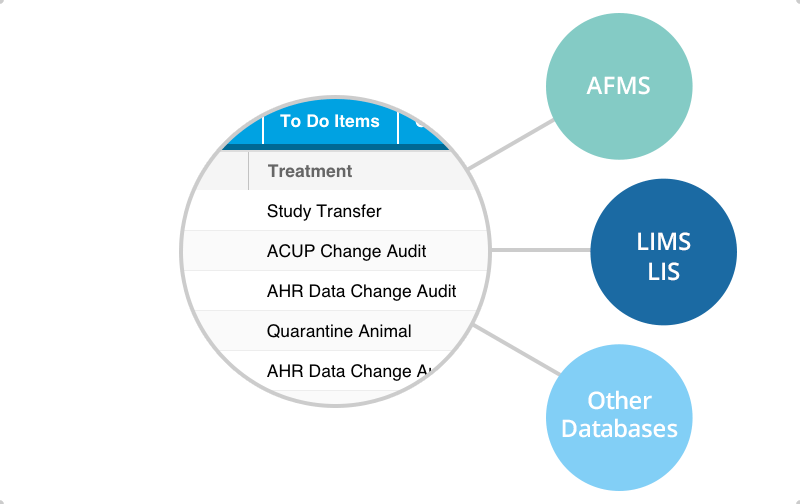 Better animal care through better software
---