---
Thriving Petly Plans practices share their stories and testimonials.
See how Care Animal Hospital increased client spend by 

132%
Care Animal Hospital, located on the west coast of Florida, is a 3.5-doctor mixed-animal practice. Established 27 years ago, Care Animal Hospital experienced a gradual decrease in patient visits every year for 8 consecutive years, despite aggressive promotion and advertising. By the end of 2010, they had only added half the number of new clients they did in 2003. Regular patient visits were also on the decline: 4 – 8% annually from 2004 to 2010.
Care Animal Hospital introduced Petly Plans in February 2011 with full marketing and advertising support as well as extensive staff training. Within the year, the hospital saw an increase in spay-and-neuter procedures, vaccinations, diagnostics, and lab work, and, for the first time since 2003, they saw an increase in patient visits.
Increases after launching IDEXX Petly Plans*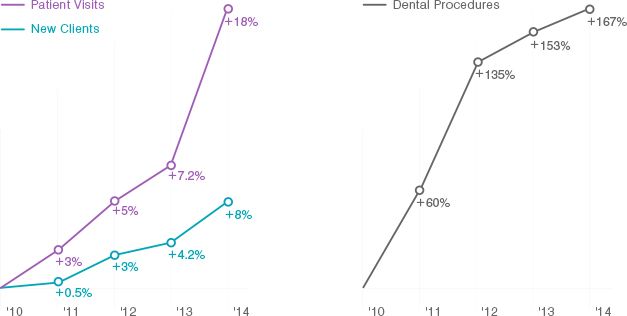 *Compared to the data from 2010
Spending: Preventive Care Plan Members vs. Non-Preventive Care Plan Members
The data below is based on a comparison of plan members versus non-plan members and the amounts they spend on regular examinations, office visits, surgeries, inventory and additional services.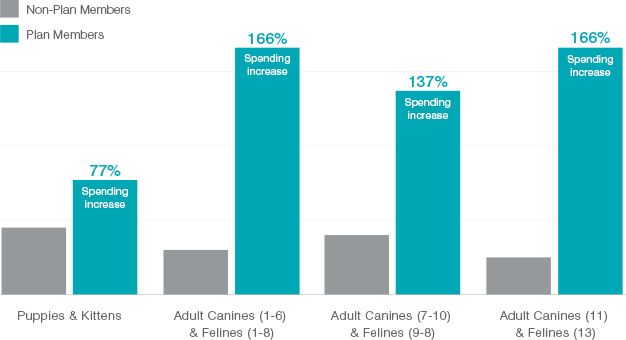 Close
Learn more about Petly Plans today!
Petly Plans experts are just a phone call or email away. Learn how Petly Plans is good for your hospital, good for clients and good for pets.
---