---
Screening adult dogs
Select Fecal Dx antigen testing during every fecal screening
Fecal screening for "healthy" dogs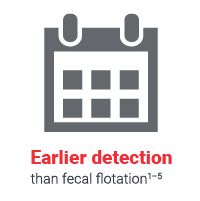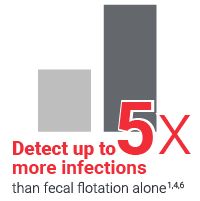 Detect up to 5x more parasitic infections in dogs that appear healthy with the Fecal Dx Antigen Panel.1
IIn seemingly healthy adult dogs, fecal flotation by centrifugation misses many of the most common parasites: hookworm, roundworm, whipworm, and coming soon – flea tapeworm.1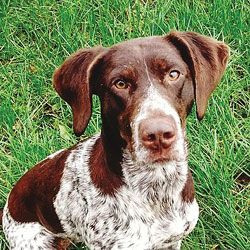 Case study: Scout
During Scout's annual examination, an intestinal parasite infection was caught before symptoms were present.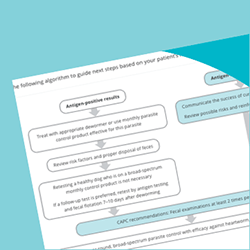 What to do with your test results
Whether a positive or negative result, this algorithm can guide next steps based on your patient's Fecal Dx antigen test results.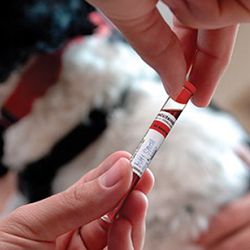 Get a more complete parasite screen at IDEXX Reference Laboratories
Bundle the Lab 4Dx Plus Test for vector-borne disease screening with Fecal Dx antigen testing with test code 31804.
Limit Giardia testing to sick cases, per CAPC recommendations
Follow Companion Animal Parasite Council (CAPC) recommendations
The CAPC recommends testing symptomatic (intermittently or consistently diarrheic) dogs and cats with a combination of direct smear, fecal flotation by centrifugation, and a sensitive, specific fecal ELISA optimized for use in companion animals.3
Find and treat more Giardia cases with IDEXX Giardia tests
In simple diarrhea cases of short duration, a Giardia antigen by ELISA or the SNAP Giardia Test is recommended in addition to Fecal Dx antigen testing and fecal flotation by centrifugation. 
Fecal screening for sick dogs
Improve the diagnosis and treatment of sick dogs by adding Fecal Dx antigen testing to other diarrhea tests.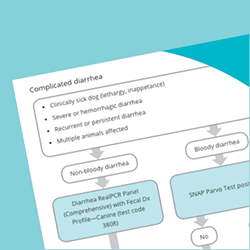 What to do with your test results
Rule out infectious diseases by differentiating between simple and complicated diarrhea.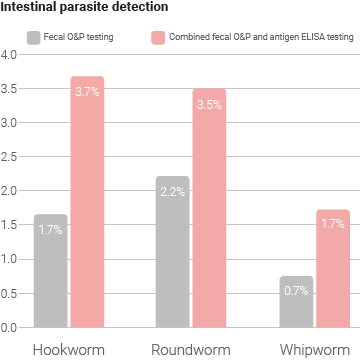 Discover more intestinal parasite infections
Detect more infections in sick cases by adding Fecal Dx antigen testing to fecal ova and parasites (O&P).1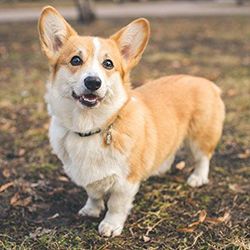 Case study: Caleb
Caleb's real parasitic infection was detected without the presence of eggs. 
Staff training resources from the IDEXX Learning Center

Screen for 9 diseases and infections carried by ticks, mosquitoes, and worms using IDEXX-exclusive tests
Learn about comprehensive parasite screening with IDEXX Preventive Care
*Analysis of 442,884 fecal samples from adult dogs (> 2 years of age) that presented for preventive care visits between December 2015 and June 2018. Fecal examinations were conducted by IDEXX Reference Laboratories.
References
Data on file at IDEXX Laboratories, Inc. Westbrook, Maine USA.
Elsemore DA, Geng J, Flynn L, Cruthers L, Lucio-Forster A, Bowman DD. Enzyme-linked immunosorbent assay for coproantigen detection of Trichuris vulpis in dogs. J Vet Diagn Invest. 2014;26(3):404–411.
Companion Animal Paracite Council. CAPC Guidelines: Giardia. www.capcvet.org/guidelines/giardia. Accessed March 28, 2019.
---