---
IDEXX Cornerstone Software
News and information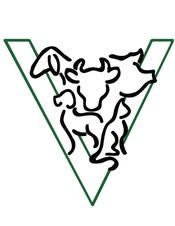 If you find yourself in Williamsburg, Iowa, you won't have to look hard to find someone who knows Veterinary Medical Center. The practice has served animals large and small for over 50 years. And office manager Stacy Sickles says clients appreciate those deep roots and sense of tradition they get when they walk through the door.

With one exception: the tradition of using paper to keep track of transactions.

"That was horrible," Stacy says. "At least twice a week we forgot to enter the payments into Cornerstone, and we'd have to fix them at the end of the day. Plus, we had a satellite practice that called in their credit card transactions. There was a lot of manual data entry that didn't need to happen—it was an inconvenience for everybody."
It was 2018 when Stacy first heard about an integrated payment processing option for Cornerstone. She immediately shared the idea with the practice's owners. "I told them, 'if we do this we're not going to have these mistakes anymore.' And my bosses said, 'let's get it!'"

Getting her staff up and running on integrated Cornerstone Payments was easy, Stacy says. While she was a little concerned about the reliance on an internet connection in the event of a power outage, "in eight years we haven't had to call in many transactions at all, which is nice."

That was one pleasant surprise. Another was how much smoother and faster checkouts became. "We used to have to enter the transaction amount into the payment terminal, then go into Cornerstone and do it again when the transaction was complete. But once we stopped doing double entry, checkouts became a minute to two minutes faster."

Another change that helped get clients home quicker was adding more payment terminals. "We went from one card terminal at reception to having one in all of our exam rooms," Stacy says. "It's awesome."

For Stacy, a hassle-free end of day is the biggest benefit of integrated Cornerstone Payments. "When end-of-day processing runs in Cornerstone, I can verify all the credit card transactions at once," she says. That includes payments clients make online after her staff text or email a link to pay. Veterinary Medical Center started offering that option in 2022.

"Those online payments are also integrated, which makes it even better," Stacy says. Clients appreciate the convenience of online payments for transactions like prescription renewals, paying an outstanding balance, or having a family member or friend pay for care in a pinch. "Our large animal clients have been more receptive to online payments than anybody," she says, "I send them a link at the end of the month after they get their statement in the mail, and they pay it right away. It saves them a phone call, and it means our front staff isn't tied up on the phone."

What would Stacy say to another Cornerstone user who's considering switching to integrated Cornerstone Payments? "I can't think of a reason not to," she says. "They'll even negotiate rates for you if you find a lower one."

As for switching to another payment processor, Stacy says there's no reason. "I get 5 or 6 calls a month. They'll try anything and everything to get you to say yes, whether that's saying they can beat any rate, or claiming they can integrate with Cornerstone, even when I know that they can't. So I don't even entertain those options. It's just not worth it."

Click below for more details on making your checkout and end of day more efficient with Cornerstone Payments.
---
---