---
IDEXX Cornerstone Software
News and information

Imagine a one-stop for all your Cornerstone info needs. Then head on over to the new Cornerstone Help Hub. 
Built from the ground up with input from Cornerstone users, the Help Hub gives you fast access to:
• Answers to frequently asked questions.
• Tips and tricks to help you get the most out of Cornerstone.
• Resources on how to get started with Cornerstone and reporting. 
• A library of hardware specifications, quick resource guides, and release notes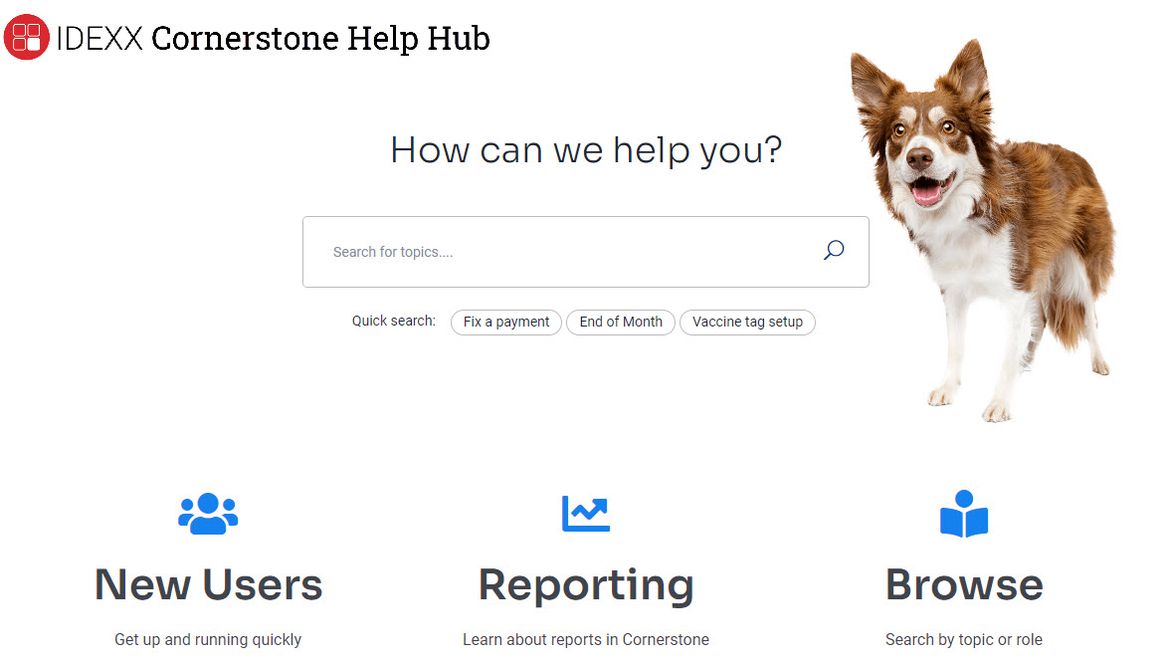 We'll add new content and resources weekly. Visit today and please leave feedback!
Check out the Cornerstone Help Hub!
---
---