---
IDEXX Cornerstone Software
News and information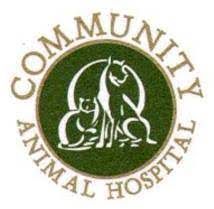 After 10 years as Office Manager at Community Animal Hospital in Dublin, Virginia, what does Christa Seekatz enjoy most about her job?

"There's always something new going on," she says.

Christa isn't a fan of things getting too predictable. Case in point: when her credit card processing vendor's technology allowed errors to creep in two to three times a week.
"Payment information was being mistyped, and some transactions weren't transferring to Cornerstone after processing a credit card" she says. "At the end of the day we'd have to go back and compare transactions to correct those errors. That could take anywhere from 10 minutes to an hour to resolve, when you'd really rather go home."

Clients were also kept from going home by the multiple steps required to run a credit card transaction. Community's payment vendor didn't integrate with Cornerstone. "We would have to swipe the card and enter the transaction amount," Christa says. "Then once it was confirmed, go back into Cornerstone to finalize the invoice and print a receipt." That would typically take a minute to a minute and a half, but it felt even longer. "We'd end up with clients being confused about why it's taking so long, their pets wanting to go home, and my staff getting anxious and apologizing for the wait during every single transaction."


When their vendor started charging for debit cards and pressured Community to change to a credit surcharge program, Christa knew it was time to contact the Cornerstone team.

She wanted an integrated solution because it would automatically write back to Cornerstone. From past experience using an integrated payment processing vendor, she knew this would reduce manual errors and late-night reconciliation sessions. But she also recalled experiencing long wait times for transactions with this earlier Cornerstone payments integration. "I was a little concerned about that," Christa says, "and the learning curve for staff."

Cornerstone Payments has come a long way since Christa last used it. For starters, there was no learning curve. "It took less than an hour to set up," she says. "Once that was done, we were good to go."

As she expected, payment errors virtually disappeared. What she wasn't prepared for was how much quicker transactions were—from a minute and a half to around 10 seconds. "That's the top benefit," she says. "Cornerstone automatically sends the invoice amount to the payment terminal, the client swipes the card, and as soon as they hit OK it's done, and we've got our receipt. Clients definitely noticed the change and commented on it."



Now that she's got Cornerstone Payments streamlining checkout and her end of day, Christa is looking to add another integrated feature: the ability to text or email clients a link to pay online. "I'd like to have that for our health plan billing, and to allow for an appointment deposit for new clients. We have a 50% no-show rate for new client appointments, so I think creating a deposit to hold that appointment is going to help." She's right: studies show that businesses that take pre-appointment deposits have cut their no-show rate by 50% or more.1

If another Cornerstone user told her they were considering a switch to Cornerstone Payments, what would Christa say?

"I would tell them to do it. I have actually!"

Click below for more details on making your checkout and end of day more efficient with Cornerstone Payments.


Sources

1 - Timely.com https://www.gettimely.com/blog/proven-strategy-to-reduce-no-shows/
 
---
---