---
Help your clients protect their dogs and families
Use these resources to increase client compliance for regular parasite screening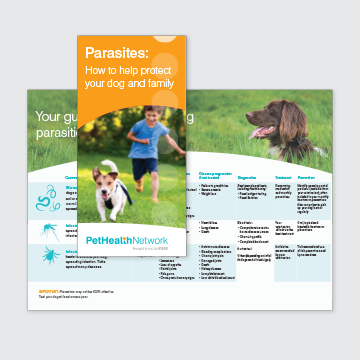 Free client brochure
Help clients understand how regular screening helps to protect their dogs and families.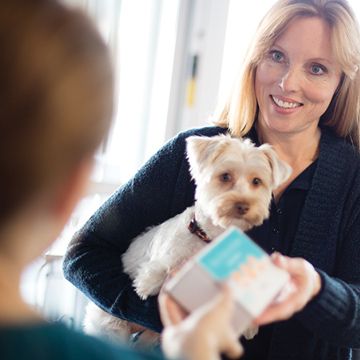 IDEXX FecalChek Home Collection Kit
Make it easier for clients to collect and submit specimens directly.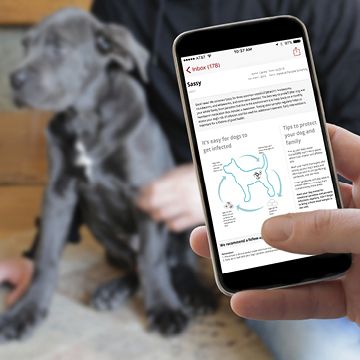 Client communications with VetConnect PLUS
Send personalized client-friendly result summaries directly from the app.
Share these Pet Health Network articles with your clients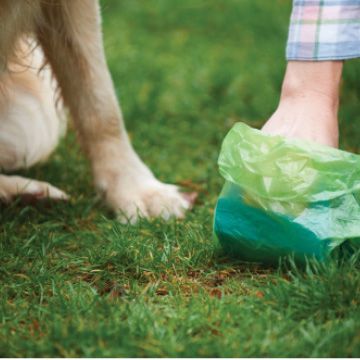 These articles can help your clients learn more about intestinal parasites in dogs.
Reinforce the importance of screening during wellness examinations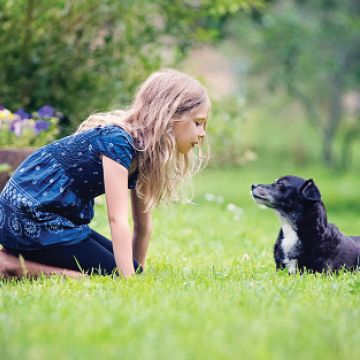 Explain that you can detect parasite infections, even before their dogs show signs of infection.1 
Minimize the threat of infection by encouraging your clients to follow CAPC guidelines.2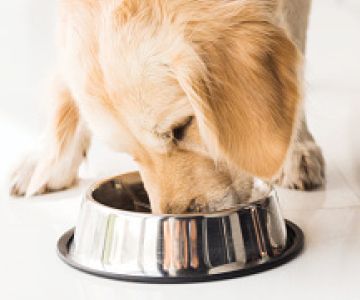 Food and water
Pets should be fed commercial or cooked food.
Raw diets are not recommended.
Make sure pets have access to fresh water.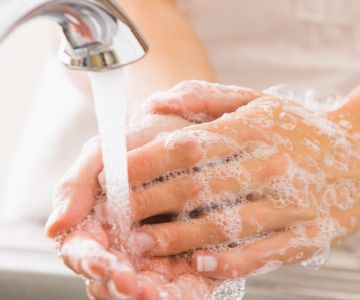 Hygiene
Don't handle feces or urine with bare hands.
Wash hands after contact with feces.
Promptly pick up and dispose of feces from public areas and the yard according to local municipal regulations.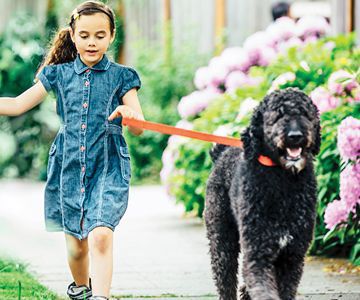 Outdoor activity
Limit access to wildlife and contaminated feces.
Keep dogs on a leash or behind a fence.
Keep cats indoors.
Cover sandboxes after use.
 
References
Elsemore DA, Geng J, Flynn L, Cruthers L, Lucio-Forster A, Bowman DD. Enzyme-linked immunosorbent assay for coproantigen detection of Trichuris vulpis in dogs. J Vet Diagn Invest. 2014;26(3):404–411.
Pets, parasites and people. Pets and Parasites website. www.petsandparasites.org/resources/pets-parasites-and-people. Accessed March 28, 2019.
---