---
Veterinary technology that evolves as your practice does
Wonder what it'd be like to have proactive technology working behind the scenes to ensure everything runs smoothly at your practice? Issues with your analyzer would be addressed in software updates that are installed as soon as they become available. Patient data and images would automatically back up to the cloud and not get lost. Slide calibration and robot adjustments would be happening behind-the-scenes.
With this kind of technology, you'd have peace of mind and wouldn't have to worry about troubleshooting or keeping up with the latest technology. It evolves as you do so you can spend your time on what's important—working with patients and clients.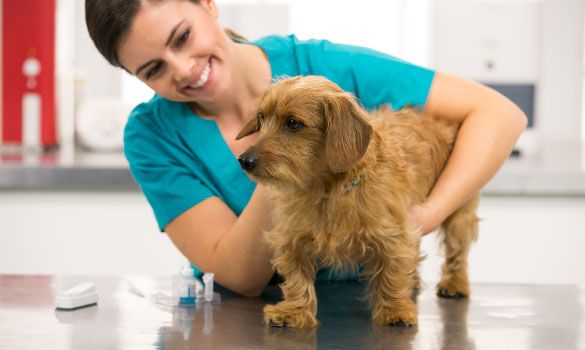 Here's the good news: It exists. IDEXX SmartService Solutions is the kind of proactive technology you just visualized, offering all of those benefits and more.
Let's take an in-depth look at some of the benefits of IDEXX SmartService Solutions, and how it enhances life at your practice.
Ever-evolving technology so you can help more patients
Life in veterinary practices moves quickly. To ensure your practice keeps pace, you need your in-house analyzers to keep evolving.
IDEXX SmartService Solutions is the IDEXX technology that remotely updates the software of our Catalyst Dx Chemistry Analyzer, ProCyte One Hematology Analyzer, ProCyte Dx Hematology Analyzer, and SediVue Dx Urine Sediment Analyzer to the newest version. You just click "accept" for the update, reboot the analyzer if needed, and that's it. There's very little interruption to your sample processing operations, so you can keep doing what you love. And you don't have to buy a new analyzer whenever there's an improvement to their capabilities. 
What's more, with IDEXX SmartService Solutions, your patient images and information are all backed up to the cloud. From there, data is assessed for continual improvements and updates to the technology. 
IDEXX SmartService Solutions on the ProCyte One and ProCyte Dx analyzers even eases the process of sharing patient results and dot plots—the visual representation of a CBC—with the IDEXX support team whenever you need help. The analyzer automatically backs them up to the cloud, where we can access them to help you easily.

Reduced workflow interruptions so your team can keep seeing patients
If your practice is busy, it means you're growing and that's a good thing! But when you're seeing lots of patients, you don't want to spend time dealing with technology issues that do sometimes come up. IDEXX SmartService Solutions troubleshoots things before you even know about it. 
How? We deploy cloud-based automation to assess analyzer performance and calibration and optimize as needed. We use the quality-control data from the thousands of in-house analyzers in veterinary practices scattered across the world to assess analyzers' performances individually and in comparison, to other analyzers in clinical use, and troubleshoot remotely if necessary. Sometimes, a correction happens before you even experience any problems in the first place. Freeing you and your practice staff to focus on other tasks that positively increase your efficiency and bottom line.
Performing quality control so you don't have to
Ideally, you should run quality control (QC) regularly to monitor your analyzer's performance and ensure it's generating accurate results at all times. IDEXX SmartService Solutions on the ProCyte One analyzer plays an important part in automating the quality-control process so you don't have to worry about it. 
With IDEXX SmartService Solutions on your IDEXX analyzers, there's one less thing you need to worry about. And you can direct your focus on delivering the highest standard of care to your patients.
Learn how evolving technology can help your practice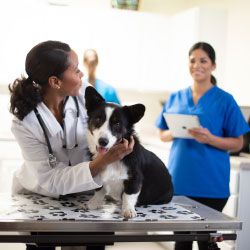 Artificial intelligence in veterinary medicine leads to efficiency and superior accuracy
The use of Artificial Intelligence (AI) is supercharging the field of veterinary medicine and we at IDEXX are leading the way. Read the article.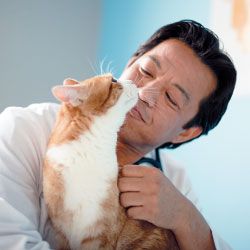 Built-in image capture systems give you and your veterinary practice multiple sets of eyes
Catch errors before they happen, improve quality control, and more with image capture systems. Read the article.
Learn more about a specific analyzer. A representative will help you every step of the way.
---