---
rVetLink
Referral Management Solution
Simplify communication between your specialty/emergency care practice and referring veterinarians.
 
Send automated notifications
Keep referring veterinarians informed about their patients' status from check-in to discharge.
Share key medical data
Automatically upload reports, results, and image studies to the cloud from your practice information management system.
Subscribe with a monthly fee
Pay a one-time setup fee and a monthly subscription. Referring practices pay nothing.
Seamless referral communication

How it works
Integrate the portal with your practice's website, complete with your custom branding.

Automatically invite referring practices to set up an account on your portal.

Upload patient information to your portal for secure communication with referring practices.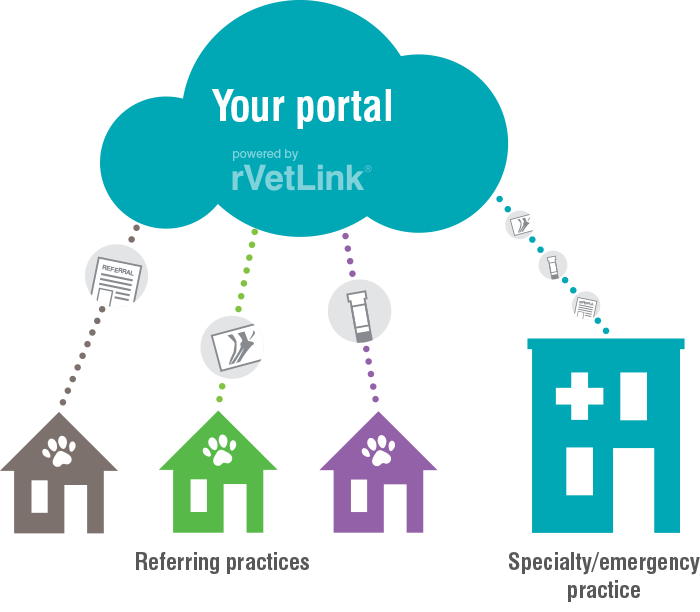 "rVetLink has allowed us to bridge the gap between our busy, 24-hour practice and referring veterinarians. We can now provide real-time alerts and updates to rDVMs throughout our referral base."

Ken Aldrich, Hospital Director, Central Hospital for Veterinary Medicine
"We use the rVetLink portal to quickly share image studies, lab results, and other critical patient information with referring practices throughout our large metro area."

Arch Robertson, DVM, VETMED
For rVetLink Technical Support email rvetlink@idexx.com or call 1-877-690-8994
General support is available Monday–Friday 8:00 a.m.–5:00 p.m. CT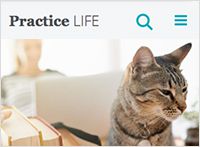 Stories, tips, and information from peers and industry experts in veterinary practice management.
---