---
IDEXX Reference Laboratories
DISCOVER MORE
IDEXX
allergen

panels
Serum allergy testing with a simple blood test is a convenient and accurate method to determine environmental allergens.
Once a patient's specific environmental allergens have been identified, then immunotherapy can be used to hyposensitize the pet. Currently, immunotherapy is the only available therapy that has the potential to change the long-term course of the disease by reducing symptoms and drug dependency, and immunotherapy should be offered to clients whenever feasible.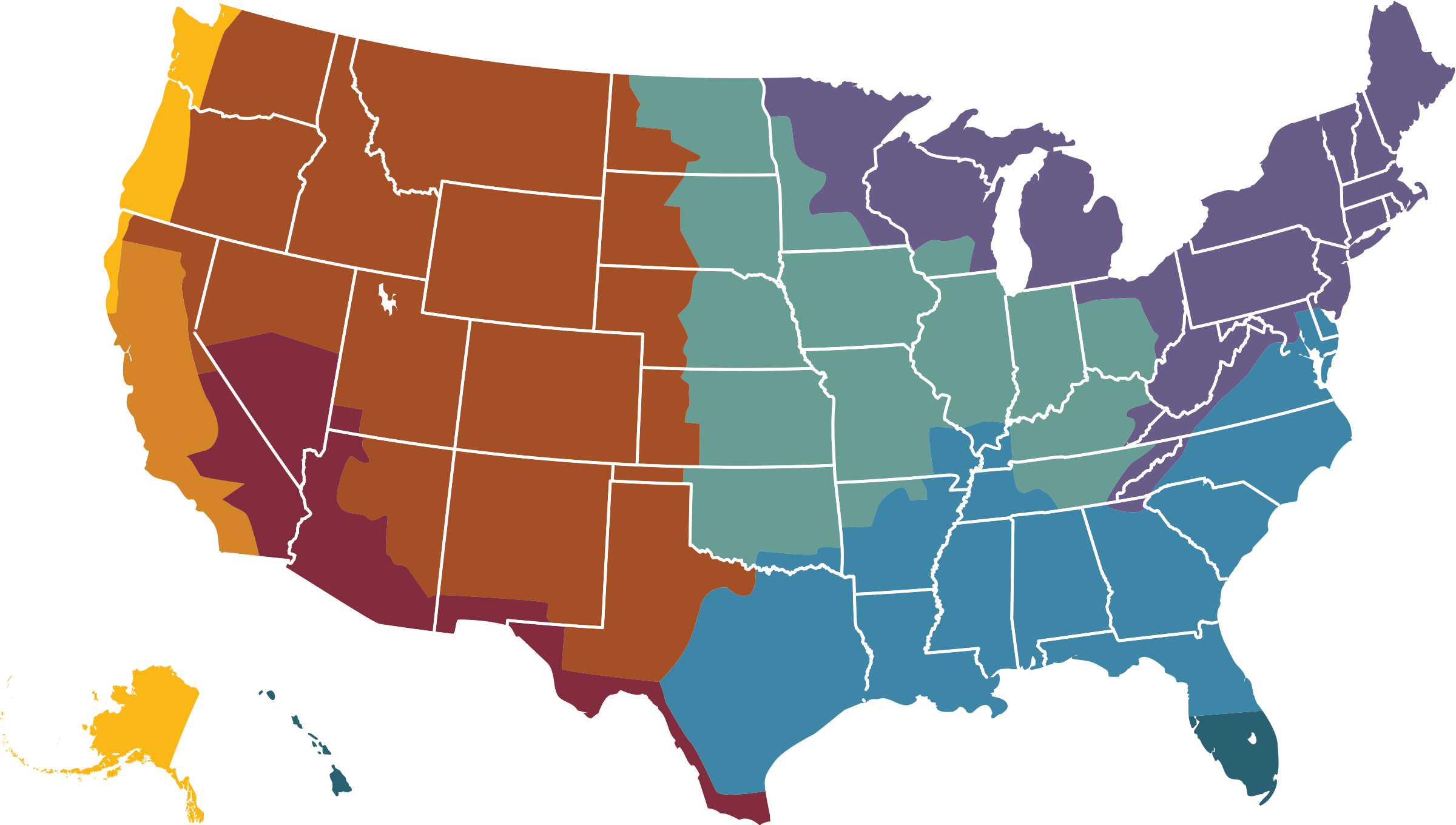 Allergen testing options
For most atopic patients, ordering the standard regional allergen panel of environmental allergens is indicated. Additional panels that are less commonly indicated but can either be ordered alone or in combination with the standard regional allergen panel include an Insect Panel, Farm & Stable Panel, Food Panel, and Malassezia Allergen Add-on.
Regional Allergen Panels
The Regional Allergen Panels test for IgE against 36 core environmental allergens common to all regions and 12 additional geographically specific allergens.
Refer to the map below to determine your region, and then click on the region name below the map to access regional allergen test codes and a list of specific allergens included in each regional panel. Patients who live near the border of a region may benefit from the addition of a Secondary Regional Allergen Panel.
Additional allergen panels
3291—Insect Allergen Panel
Includes IgE for common household and biting insects.
3292—Farm & Stable Allergen Panel
Includes IgE for common farm allergens, including cat dander, grain dusts and smuts, molds, and pollens.
3293—Food Allergen Panel
Includes IgE for common pet food components. Immunotherapy is not available for food allergens. A strict hypoallergenic dietary trial is recommended to appropriately diagnose food sensitivity/allergy.
3299—Malassezia Allergen Add-on
Available if sensitivity to this yeast is clinically suspected.
Recommended timing for serum allergy testing
A specific time for when to test has not been determined since many intrinsic factors can affect allergy testing. However, many dermatologists recommend testing late in the allergy season and/or within 1 month after seasonal allergy symptoms are lessening. The ideal goal is to allergy test the pet after the pet has been exposed to every pollen and dust allergen for that season. For example, in cold weather areas, this means allergy testing should be done in later summer to fall just after pollination cycles are complete. However, these principles are partially theoretical and will vary with climate and the individual pet.
 
Impact of medications on serum allergy testing
Antihistamine and cyclosporine therapies do not interfere with serum allergy testing.
Although serum allergy testing appears to be less influenced by glucocorticoid therapy, in cases where it is medically feasible, it may be ideal for glucocorticoid therapy to be discontinued for at least 4–12 weeks prior to serum allergy testing or reduced to the lowest possible every other day dosing. However, mandatory discontinuation of steroids is not required.
A small study suggests that a short course (2 weeks) of Apoquel likely does not interfere with serum allergy testing. Studies looking at the effects of longer-term use of Apoquel are not yet available. It may be ideal to consider discontinuation of Apoquel for at least 4–12 weeks prior to testing if an animal has been on this medication long-term.
Farm & Stable Panel
Animal
Grains
Molds
Candida albicans
Rhodotorula mucilaginosa
Pollens
Alfalfa
Bromegrass
Corn
Cultivated oats
Cultivated rye
Orchard grass
Red clover
Food Panel
Barley
Beef
Beet pulp
Brewer's yeast
Chicken
Corn
Duck
Eggs (chicken)
Ground flaxseed
Kangaroo
Lamb
Liver (beef)
Milk (cow)
Oats
Pinto beans
Pork
Potato (white)
Rabbit
Rice
Soybean
Turkey
Venison
Wheat
Whitefish (cod, flounder, halibut, mackerel, tuna)
Insect Panel
American cockroach
Black ant
Caddisfly
Culicoides
Deerfly
Fire ant
German cockroach
Horsefly
Housefly
Lepidoglyphus destructor (storage mite)
Mayfly
Mosquito
Directory of Tests and Services
Browse the online Directory of Tests and Services to see a comprehensive list of offerings from IDEXX Reference Laboratories.
Learn more about a specific product or service.
A representative will help you every step of the way.
IDEXX Reference Laboratories
DISCOVER MORE
---