---
IDEXX Reference Laboratories
DISCOVER MORE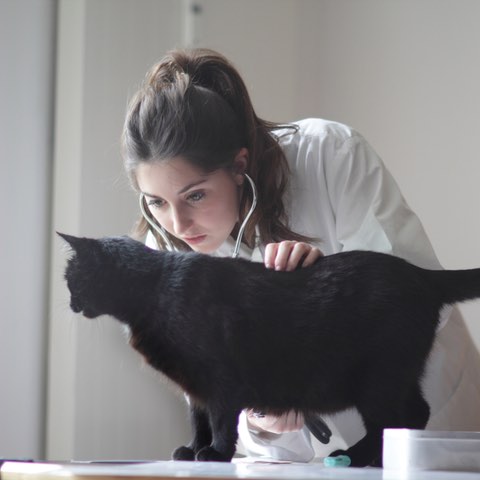 Cardiac health tests
Cardiopet proBNP Test—for canine and feline heart health
Get more information about your canine and feline patients' heart health with just a simple blood draw.
Manage and monitor your cardiac patients by adding the Cardiopet proBNP Test to your cardiac protocol.
Contact us
Highly accurate, quantitative results are only the beginning
Actionable
Enhance patient care through earlier detection and treatment with easy-to-understand, quantitative results and interpretive criteria that guide next steps.
Minimally invasive
Order as a stand-alone test or as part of a chemistry/CBC profile. The Cardiopet proBNP Test requires only a small volume of blood, and since no special tube is required, the specimen submission process is simple and easy.
Cost-effective
Perform this simple blood test to support your decision to recommend potentially costly follow-up diagnostics or a referral to a specialist.
Cardiopet proBNP Test
The Cardiopet proBNP Test provides a quantitative assessment of canine and feline heart health by measuring the concentration of NT-proBNP, which is released by cardiac myocytes in response to stretch and stress.
Request the Cardiopet proBNP Test as part of your cardiac workup when you order routine blood work.
For dogs: Establish a baseline for monitoring after you first hear a murmur.
For cats: Screen cats at risk of heart disease, with or without clinical signs.
Directory of Tests and Services
Browse the online Directory of Tests and Services to see a comprehensive list of offerings from IDEXX Reference Laboratories.
IDEXXCare Plus
Keeping your practice up-to-date and running smoothly is the IDEXXCare Plus promise. We're at your service 24 hours a day, 7 days a week, to help you deliver the best veterinary care and customer experiences possible.
Learn more about a specific product or service.
A representative will help you every step of the way.
IDEXX Reference Laboratories
DISCOVER MORE
---