---
Coag Dx Analyzer
Uncover bleeding disorders in seconds
 
Screen at-risk animals to detect clotting problems during a wellness examination or prior to surgery and avoid bleeding complications during or afterward.
Choose only the appropriate test for your patient and perform activated partial thromboplastin time (aPTT) and/or prothrombin time (PT) tests using fresh or citrated whole blood.
Automate your work flow with the IDEXX VetLab Station.
Coag Dx Test Menu
Single-use cartridges are designed and validated for veterinary use on canine, feline and equine patients.*
FEATURED TESTS
---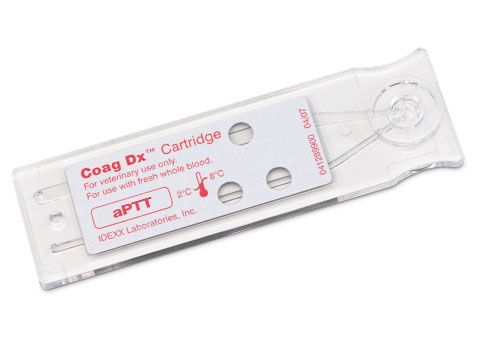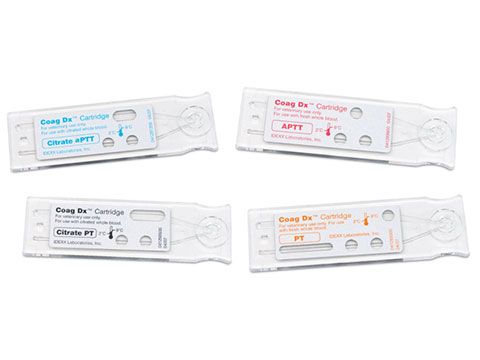 Specifications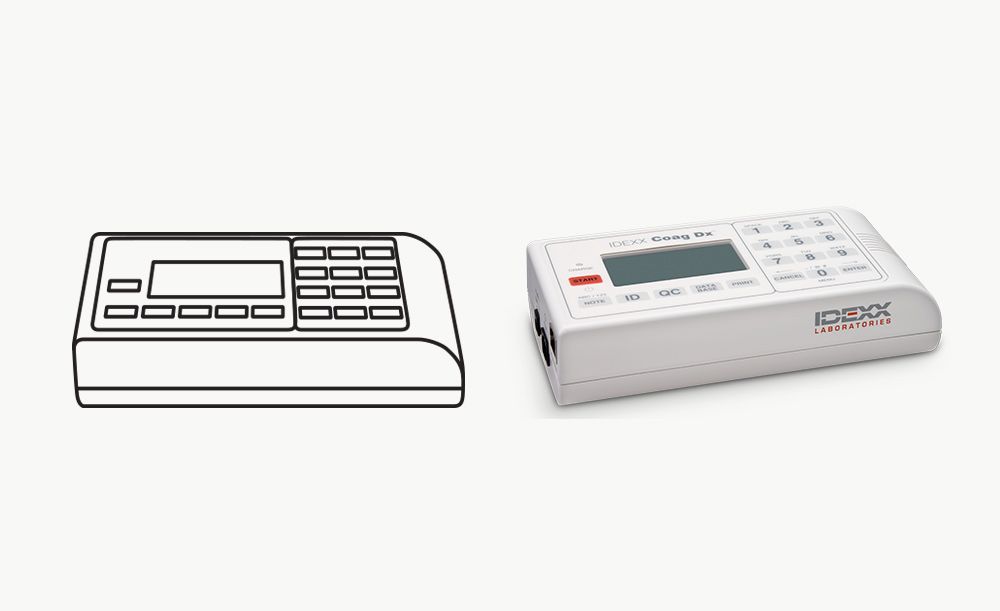 Related products

View and trend all your results
Get a more complete picture of your patient's health with IDEXX VetConnect PLUS.

Simplify your work flow
Manage all your analyzers from a single screen via the IDEXX VetLab Station Laboratory Information Management System.

Simplify your work flow
Benefit from a more complete diagnostic workup with the ProCyte Dx Hematology Analyzer.
---
Support
We're here to help you 24 hours a day, 7 days a week
Customer Service: 1-800-248-2483
---
*Canine and feline: PT, Citrate PT, aPTT and Citrate aPTT; equine: PT and Citrate PT

†Credit available for unopened tests in the form of a discount on a replacement order or IDEXX Points at IDEXX discretion when ordered direct from IDEXX.
---