---
Diagnostics using milk samples
Using milk samples for disease testing can improve herd health and your bottom line. With IDEXX, adding these valuable services is simple and cost-effective.
Make the most of your milk samples
Milk samples provide an efficient approach to regular disease and animal health screening. They are easy to collect and can be used to accurately identify many diseases, assess somatic cell counts and confirm pregnancy. Learn about the IDEXX technology that makes testing with milk samples possible.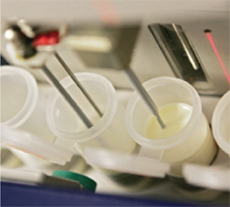 Milk sample tests
IDEXX offers tests that use milk samples to detect the following conditions
---