---
IDEXX Cornerstone Software
News and information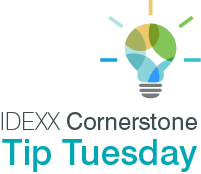 The latest version of Cornerstone is out, so Erin Peters is here with easy-to-follow tips on the best way to prepare for your upgrade, including:
How to check if the upgrade is on your server.
Picking the best time to upgrade and estimate how long it should take.
Cornerstone 9.3 system requirements.
What's in the new upgrade.
Training resources for you and your team.
Watch it now!
---
---