---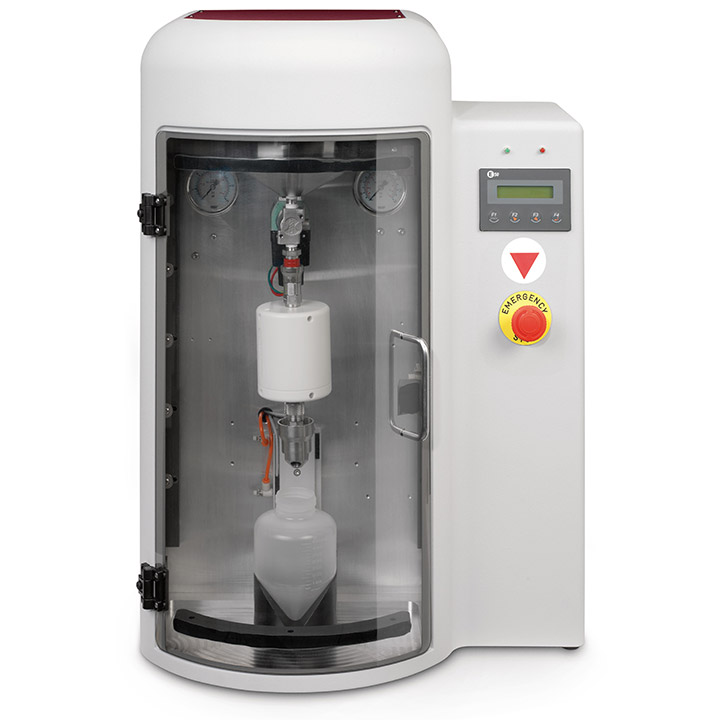 Filta-Max xpress System
A breakthrough in filter processing


Run a sample in less than two minutes.
A rapid, efficient technology for the capture and recovery of Cryptosporidium and Giardia.
The filter module has been optimized to capture target organisms from a wide range of raw water matrices.
Using air pressure to force a specifically developed elution buffer though the filter, the elution procedure has been developed to rapidly and simply elute target organisms at the push of a button.
The action of the buffer, coupled with the unique architecture of the foam filter, results in a highly effective process
 
---
Overview
With the Filta-Max xpress system you can process samples in two minutes or less with the push of a button.
Automated precision
Offers fully automated elution.
Operates with the push of a button.
Requires minimal equipment.


Superior processing
Requires very little hands-on time.
Provides the fastest sample processing available.
Takes 2 minutes or less per sample, regardless of
sample matrix.
Its cost effective
Reduces labor.
Minimizes user variability with automation.
Requires minimal training.
Promotes higher productivity in your laboratory.
 
Filta-Max xpress makes sampling easy.
The Filta-Max xpress system offers a variety of sample collections (PDF) and processing choices. Simply choose the option that works best for you.
Science
How the Filta-Max xpress system works
The Filta-Max xpress system has utilized IDEXX expertise in foam filtration technology to create a breakthrough in Cryptosporidium and Giardia capture and recovery.
While retaining all the benefits of foam technology, the new filter has been specifically designed to:
Effectively capture and recover oocysts and cysts from a wide range of turbid matrices.
Dramatically simplify the processing portion of the test, saving time and labor.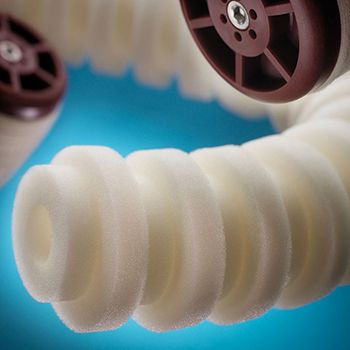 Filter module: The filter module is constructed of 40 reticulated foam discs with a diameter of 5.5 cm (with an 1.8 cm diameter hole), and 39 discs with a diameter of 4.0 cm (also with an 1.8 cm diameter hole). All the discs are 1 cm in depth.
Discs: The discs are stacked alternately to a height of 79 cm and then compressed to a height of 3.0 cm. A retaining bolt maintains the compression. This produces a filter module consisting of an outer region with a 13.3X compression ratio and an inner core with a compression ratio of 26.6X.
Filter housing: The filter is placed in a reusable filter housing for sampling.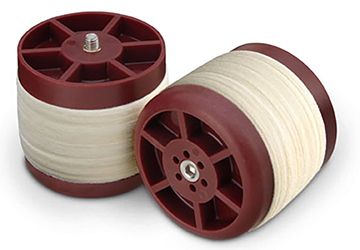 Sampling process: During the sampling process, the outer region acts as a prefilter and the inner core as a barrier. As a result, the majority of target organisms become trapped at the interface between the inner and outer regions, with larger particulates caught in the prefilter.
The Filta-Max xpress system uses air pressure to force a specifically designed elution buffer through the filter.
The action of the buffer, along with the shear forces generated inside the filter, result in the fast, efficient elution of target organisms from the filter matrix.
How to use
Learn how to use Filta-Max xpress
---
Elution using Filta-Max xpress
Immunomagnetic separation
Frequently asked questions
Resources & Tools
Resources
IDEXX Water has reference materials and approval documents to support the many products in our water portfolio. Find the document(s) you need by selecting the link below.
Search the Reference & Regulatory Documents tool
Water Customer Support
Corporate Headquarters
IDEXX Laboratories, Inc.
One IDEXX Drive
Westbrook, Maine 04092 USA
Tel: 1-800-321-0207
Fax: 1-207-556-4630
---