---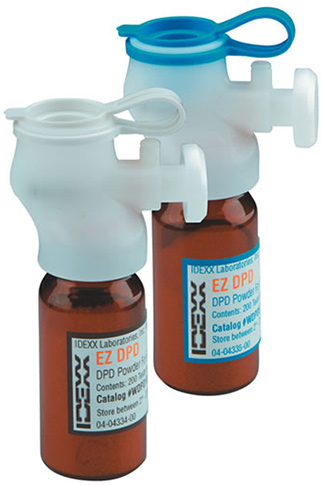 EZ DPD
DPD dispenser for chlorine testing



Use in field tests for free or total chlorine in water for 5 mL and 10 mL samples.
Dispense reagent with the press of a button.
Avoid messy powder handling and leftover foil pouches.
Refill dispenser quickly and easily.
 
---
Overview
Easy 
Eliminates foil packets.
Recessed mouth fits different sized sample vials.
Works with wide range of color cubes, color wheels, and colorimeters.
Color coding distinguishes free and total chlorine tests.

Rapid 
Dispenses reagent in one quick step.
Reduces hands-on time.
Refill vials screw on quickly and easily.
Science
How EZ DPD works
EZ DPD dispenses a premeasured dose of N, N-Diethyl-p-phenylenediamine (DPD) into a 5 mL or 10 mL sample. The DPD reacts with chlorine in the sample to produce a pink color change. The intensity of the color is proportional to the amount of chlorine in the sample.
Colorimetric test kits (not currently sold by IDEXX) allow the sampler to interpret the intensity of the color change, providing a quantitative measure of the amount of chlorine in the sample. EZ DPD detects chlorine between 0.1–3.5 parts per million (ppm).
How to use
A GUIDE TO USING EZ DPD
Instructions
---
Dispensing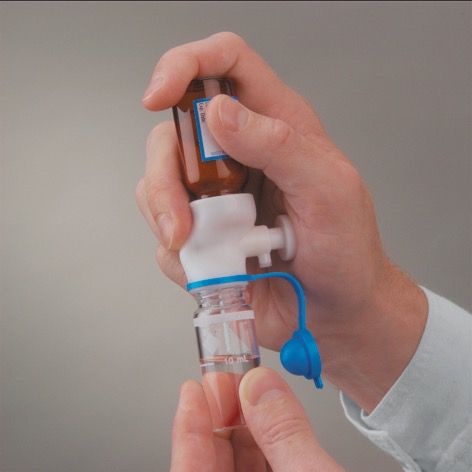 Fill sample vial (not from IDEXX) with water you wish to test.
Place EZ DPD over sample vial and press button once.
Read results according to procedure explained in your test kit.
Refilling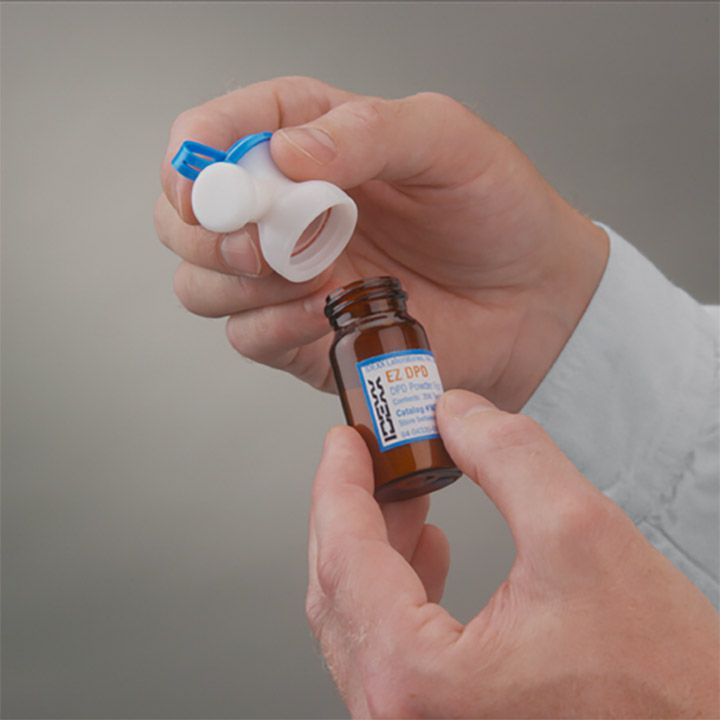 To refill, unscrew empty reagent vial.
Uncap refill vial and screw into dispenser top.
Compatibility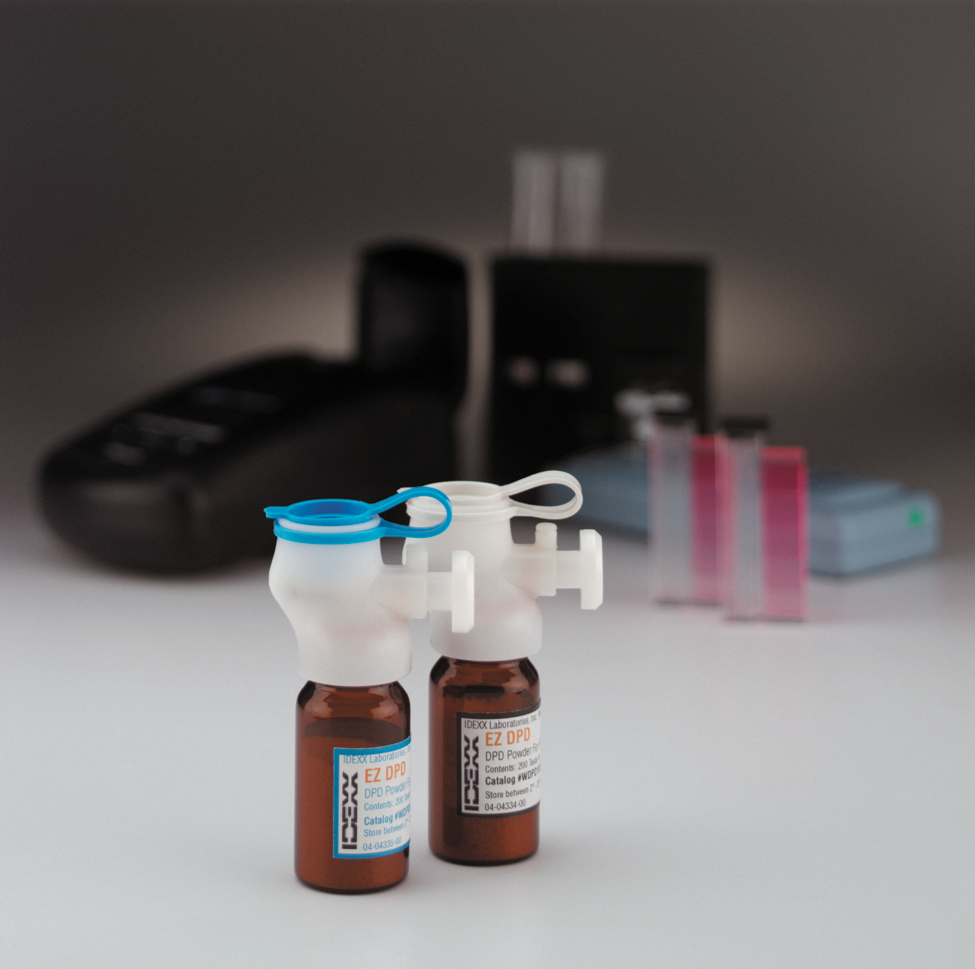 EZ DPD works with a wide range of chlorine test kits.
Frequently asked questions
Resources & Tools
Resources
IDEXX Water has reference materials and approval documents to support the many products in our water portfolio. Find the document(s) you need by selecting the link below.
Search the Reference & Regulatory Documents tool
Water Customer Support
Corporate Headquarters
IDEXX Laboratories, Inc.
One IDEXX Drive
Westbrook, Maine 04092 USA
Tel: 1-800-321-0207
Fax: 1-207-556-4630
---