---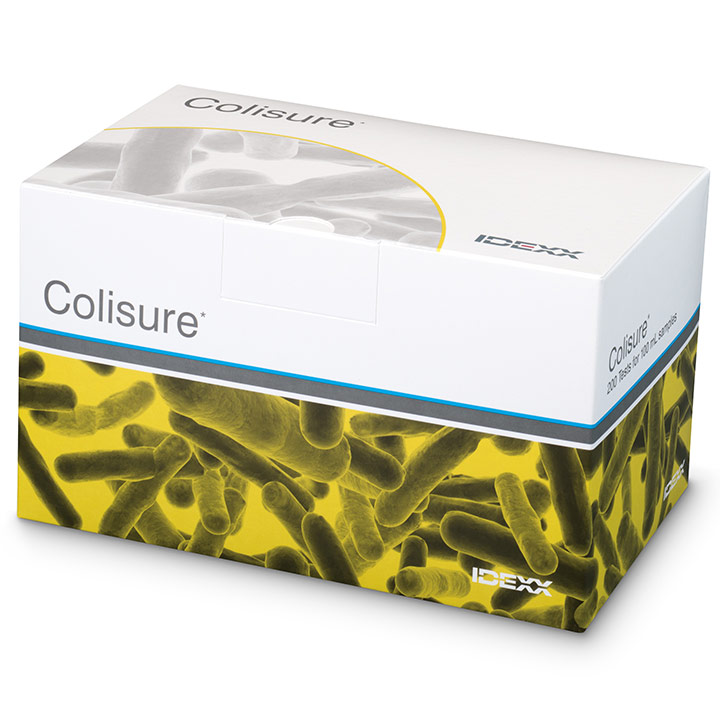 Colisure*
Detect coliforms/E. coli with the convenience of a long-read window




Simultaneously detects both total coliforms and Escherichia coli; positive results have a distinct magenta color. Results valid through 48 hours.
---
Overview
Easy 
Distinct magenta color is easy to see.
Ease of use simplifies training.
Unit-dosed packaging eliminates media preparation.
Quality Control (QC) procedure can be done in 15 minutes.

Rapid 
Less than 1 minute of hands-on time.
Detects coliforms and E. coli simultaneously in 24 hours or less.
No confirmations needed.
No glassware cleaning or colony counting.

Accurate 
Definitive results at 24 hours; can be read up to 48 hours.
Identifies E. coli specifically, eliminating unneeded public notification due to non-target organisms.
Suppresses up to 2 million heterotrophs per 100 mL.
Eliminates the subjective interpretation found in traditional methods.
Detects a single viable coliform or E. coli per sample.
Economical 
Minimizes evening and weekend work.
Up to 12-month shelf life at room temperature.

Flexible
The Colisure Test can be used for presence/absence (P/A) or quantification testing.
Quanti-Tray provides counts to 200/100 mL without dilutions.
Quanti-Tray/2000 provides counts to 2,419/100 mL without dilutions.
Science
How the Colisure Test works
The Colisure Test uses proprietary Defined Substrate Technology (DST) nutrient indicators CPRG and MUG to detect total coliforms and E. coli. Coliforms use the β-galactosidase enzyme to metabolize CPRG and change it from yellow to magenta. E. coli use β-glucuronidase to metabolize MUG and create fluorescence.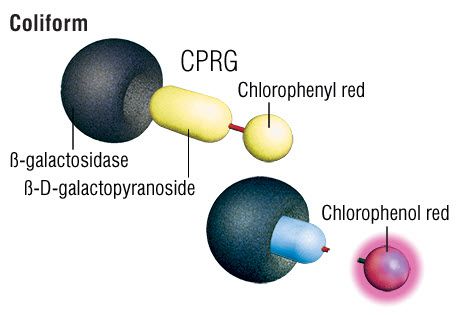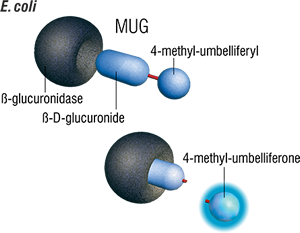 How to use
Learn how to use the Colisure Test
---
Presence/Absence
---
Step 1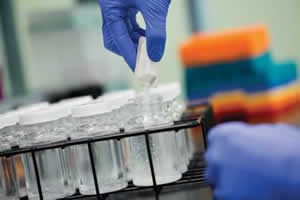 Add reagent to sample and incubate at 35 ± 0.5°C for 24 hours.
Step 2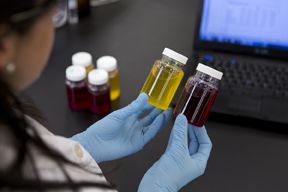 Read results:
Yellow = negative
Magenta = total coliforms
Magenta/fluorescent = E. coli
Quantification
---
Step 4: Quanti-Tray/2000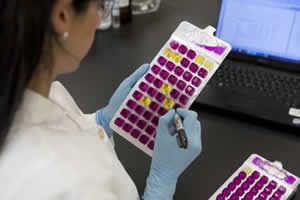 Quanti-Tray/2000—Read results:
Magenta wells = total coliforms
Magenta/fluorescent wells = E. coli
Count positive wells and refer to MPN table
Frequently asked questions
Resources & Tools
Product Information
Colisure Test (20-test pack)
Product Number: 98-13159-00
Catalog Number: WCLS20I
Colisure Test (100-test pack)
Product Number: 98-27709-00
Catalog Number: WCLS100I
Colisure Test (200-test pack)
Product Number: 98-13174-00
Catalog Number: WCLS200I
Snap pack and Quanti-Tray bundles are available.
Resources
IDEXX Water has reference materials and approval documents to support the many products in our water portfolio. Find the document(s) you need by selecting the link below.
Search the Reference & Regulatory Documents tool
Water Customer Support
Corporate Headquarters
IDEXX Laboratories, Inc.
One IDEXX Drive
Westbrook, Maine 04092 USA
Tel: 1-800-321-0207
Fax: 1-207-556-4630
*The Colisure Test is intended to be used only for water quality research and analysis, by technically qualified individuals or under their supervision.
---