---
IDEXX SNAP tests outperform Zoetis VetScan Rapid tests, peer-reviewed studies confirm
Performance and accuracy are paramount when testing for infectious diseases
---



VetScan® FLEX4 Rapid Test
76.9%

More than 1 in 5 heartworm-positive samples could be false negatives.1
VetScan® FLEX4 Rapid Test
40.9%

More than 1 in 2 Lyme disease-positive samples could be false negatives.2
VetScan® FLEX4 Rapid Test
19.6%

More than 4 in 5 Anaplasma-positive samples could be false negatives.2
VetScan® FLEX4 Rapid Test
54.1%

More than 2 in 5 Ehrlichia-positive samples could be false negatives.2
VetScan® Canine Giardia Rapid Test
70.0%

More than 1 in 4 Giardia-positive samples could be false negatives.3,4
In "high stakes" testing, accuracy could be life or death
---
With the current FeLV prevalence of 3%,‡ you'd get 3 true positives if you tested 100 cats.
The VetScan® Feline FeLV/FIV Rapid Test was only 85.7% specific in a third party, peer-reviewed study by Julie K. Levy, DVM, PhD, DACVIM.4 Thus a positive VetScan Rapid Test result was much more likely wrong than right. The IDEXX SNAP FIV/FeLV Combo Test showed 100% specificity.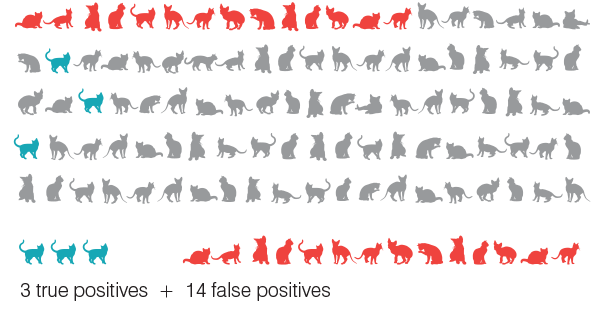 For 25 years, you've trusted IDEXX to deliver the most accurate point of care tests in veterinary medicine.
---
*Combination of Anaplasma phagocytophilum and Anaplasma platys sensitivity data. Species-specific information available in published study.2
†Combination of Ehrlichia ewingii, Ehrlichia canis, and Ehrlichia chaffeensis sensitivity data. The IDEXX SNAP 4Dx Plus Test is not labeled for detection of antibodies to E. chaffeensis, but a peer-reviewed study showed superior sensitivity when compared to the VetScan® FLEX4 Rapid Test. Species-specific information available in published study.2
‡IDEXX results from 1.9 million tests in the U.S. from 2013 to July 2016. Data on file at IDEXX Laboratories, Inc. Westbrook, Maine USA.
References:
Burton KW, Liu J, Drexel JP, Pulaski C, Heartsill S, Dupuy C. Comparative evaluation of field samples using 2 in-clinic assays for heartworm antigen detection in dogs [published online ahead of print June 17, 2020]. Vet Parasitol. 2020;283:109163. doi:10.1016/j.vetpar.2020.109163
Liu J, Drexel J, Andrews B, Eberts M, Breitschwerdt E, Chandrashekar R. Comparative evaluation of two in-clinic assays for vector-borne disease testing in dogs [published online ahead of print September 13, 2018]. Top Comp Anim Med. doi: 10.1053/j.tcam.2018.09.003
Bowman DD, Liotta JL, Mizhquiri-Barbecho JS, Rishniw M, Simpson K. Performance of four in-clinic tests for Giardia antigen compared with direct immunofluorescence assay. J Vet Intern Med. 2017;31(5):1590.
Barbecho JM, Bowman DD, Liotta JL. Comparative performance of reference laboratory tests and in-clinic tests for Giardia in canine feces. Parasit Vectors. 2018;11(1):444. https://parasitesandvectors.biomedcentral.com/articles/10.1186/s13071-018 2990-6. Published August 1, 2018. Accessed September 25, 2018.
Levy J. Performance of point-of-care assays for FeLV and FIV [ACVIM Abstract ID06]. J Vet Intern Med. 2016;30(4):1475.
VetScan is a trademark of Abaxis, Inc. Abaxis is now part of Zoetis.
---