---
Stuart M. Essig, PhD
Chairman of the Board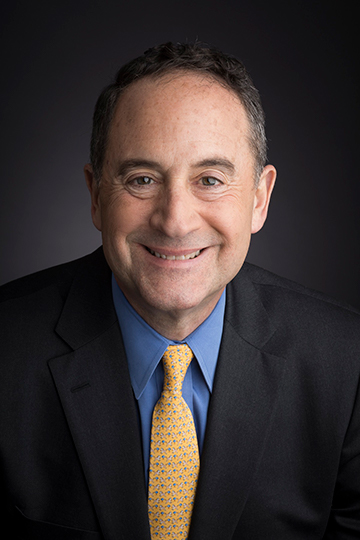 Independent Director
Director since: July 2017
Committees:
Finance (Chair)
Governance and Corporate
Responsibility
Other current public company
director service:
Integra LifeSciences Holding Corporation (since 1997) (Chairman since 2012)
Orthofix Medical Inc. (since January 2023)
Former public company
director service:
Owens & Minor, Inc. (October 2013 to August 2019)
SeaSpine Holdings Corporation (June 2015 to January 2023) (Lead Director from July 2015 to January 2023)
St. Jude Medical, Inc. (March 1999 to January 2017)
Vital Signs, Inc. (1998 to 2002)
Zimmer Biomet Holdings, Inc. (2005 to 2008)
INTEGRA LIFESCIENCES HOLDINGS CORPORATION
Dr. Essig has served as the Chair of the Board of Directors of Integra LifeSciences Holdings Corporation since 2012, and he first joined Integra's Board of Directors in 1997. In addition, Dr. Essig was Integra's Chief Executive Officer from 1997 until 2012. Since 2012, he has also served as Managing Director of Prettybrook Partners LLC, a family office focused on investing in the healthcare industry. He is a Venture Partner at Wellington Partners Advisory AG, a venture capital firm, and a Senior Advisor to TowerBrook Capital Partners. Before joining Integra, Dr. Essig was a managing director in mergers and acquisitions for Goldman, Sachs and Co., specializing in the medical device, pharmaceutical and biotechnology sectors. Dr. Essig holds an undergraduate degree from the School of Public and International Affairs at Princeton University, and a PhD in Financial Economics and an MBA from the University of Chicago.
Qualifications
As the former Chief Executive Officer of Integra LifeSciences Holdings Corporation and its current Board Chair, Dr. Essig has extensive executive leadership experience in developing, executing and overseeing the corporate strategy of a rapidly growing medical device company. Dr. Essig also brings broad knowledge of the healthcare industry and deep capital markets, investment banking and financial services expertise, which inform his service as Chair of our Board's Finance Committee. Dr. Essig's membership on public company boards, including in leadership roles, provides valuable additional perspective on corporate governance and other board-related matters.
---