---
Sophie V. Vandebroek, PhD
Former Vice President, Emerging Technology Partnerships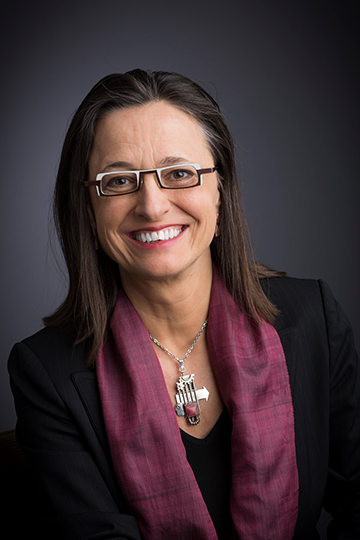 Independent Director
Director since: July 2013
Committees:
Finance
Governance and Corporate Responsibility
Other current public company director service:
Wolters Kluwer N.V. (Since April 2020)
Former public company director service:
Analogic Corporation (August 2008 to January 2016)
INTERNATIONAL BUSINESS MACHINES CORPORATION
Dr. Vandebroek has served as founder and owner of Strategic Vision Ventures LLC since February 2021. Previously, Dr. Vandebroek was the inaugural visiting scholar at the Massachusetts Institute of Technology School of Engineering for the 2019-2020 academic year; Vice President, Emerging Technology Partnerships for International Business Machines Corporation (IBM) from August 2018 to August 2019; and Chief Operating Officer - IBM Research from January 2017 to August 2018. Prior to joining IBM, she was an executive with Xerox Corporation, where she served as Chief Technology Officer and Corporate Vice President of Xerox Corporation and President of the Xerox Innovation Group from 2006 to 2016 and Chief Engineer of Xerox Corporation from 2002 to 2005. She was also responsible for overseeing Xerox's global research centers, including the Palo Alto Research Center, or PARC Inc. In 2021, Dr. Vandebroek was appointed an honorary Professor at KU Leuven, Belgium. Dr. Vandebroek is the Chair of the Advisory Committee of the Flanders AI Research Program, a member of the AI Innovation Board of the Norwegian Research Center for AI and a Fellow of the Institute of Electrical & Electronics Engineers. Dr. Vandebroek holds an undergraduate degree in Engineering and a master's degree in Electro-mechanical Engineering from KU Leuven, Leuven, Belgium, and a PhD in Electrical Engineering from Cornell University.
Qualifications
Through her academic experiences, board service and prior executive global roles at IBM and Xerox, Dr. Vandebroek brings substantial knowledge and expertise in sustainability, technology, business processes and cybersecurity, as well as a long track record of innovation and managing balanced research and development portfolios and leading large, diverse and inclusive organizations for global enterprises. Dr. Vandebroek's experience in research and development and innovation is particularly relevant for IDEXX in light of our commitment to innovation as a strategy and extensive investment in research and development.
---