---
M. Anne Szostak
Retired Executive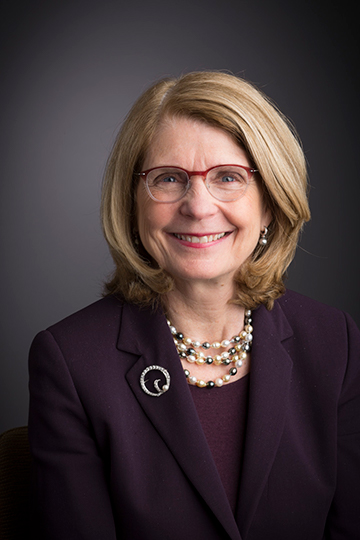 Independent Director
Director since: July 2012
Committees:
Audit
Compensation and Talent (Chair)
Other current public company director service:
Tupperware Brands Corporation (since 2000)
Former public company director service:
Belo Corporation (2004 to 2013)
ChoicePoint Corporation (2005 to 2008)
Dr. Pepper Snapple Group, Inc. (May 2008 to July 2018)
SFN Group, Inc. (2005 to 2011)
FLEET/BOSTON FINANCIAL GROUP (NOW BANK OF AMERICA)
Ms. Szostak founded Szostak Partners, an executive coaching and human resources consulting firm, in 2004 and as President of Szostak Partners, she provides strategic advice and counsel to clients. Previously, Ms. Szostak had a 31-year career with Fleet/Boston Financial Group (now Bank of America), a diversified financial services company, until her retirement in 2004. She served as Board Chair and Chief Executive Officer of Fleet Bank-Rhode Island from 2001 to 2003, Corporate Executive Vice President and Chief Human Resources Officer of FleetBoston Financial Group from 1998 to 2004 and Board Chair, President and Chief Executive Officer of Fleet-Maine from 1991 to 1994. Ms. Szostak holds an undergraduate degree from Colby College, and she has completed several executive education programs at Harvard Business School.
Qualifications
Through her executive leadership roles at Fleet/Boston Financial Group, including serving as the Chief Executive Officer of two major bank subsidiaries and as Chief Human Resources Officer, Ms. Szostak brings extensive leadership, management, financial services and human resources experience to the Board. In particular, Ms. Szostak has deep expertise in human capital management, which is a key driver for our strategy of innovation. Ms. Szostak also leverages her substantial public company board experience, including in committee chair roles, in her service on our Board, including as Chair of the Compensation and Talent Committee.
---