---
IDEXX Releases 2022 Corporate Responsibility Report, Providing Environmental, Social, and Governance Updates
The 2022 report, "Purpose-Driven Progress," introduces a new framework that aligns IDEXX's ESG goals and initiatives with its long-term strategy and Purpose
WESTBROOK, Maine, July 25, 2023—IDEXX Laboratories, Inc. (NASDAQ: IDXX), a global leader in pet healthcare innovation, today published its 2022 Corporate Responsibility Report, highlighting progress against the environmental, social, and governance (ESG) goals it announced last year. The report also introduces a framework to focus and prioritize the company's ESG goals and initiatives. The framework includes three pillars focused on the environmental and social priorities most important to IDEXX's stakeholders and business, underpinned by strong governance, policies, and systems infrastructure.
The Care We Advance
IDEXX brings clarity to a complex world through diagnostic and software solutions to support longer, fuller lives for pets and those who care for them. Key highlights from the 2022 report include these:
Offered eight new product, service, and software solution enhancements, including expanded Fecal Dx® antigen testing by adding flea tapeworm detection and new markers for the IDEXX 4Dx® Plus Test. 
Revealed opportunities to increase veterinary practice productivity while maintaining quality of care in the publication Finding the Time: Empowering Veterinary Teams to Get the Most Out of Every Day.
Expanded support for veterinary mental health and well-being as part of the IDEXX Foundation's 60 initiatives in 20+ countries.

The People We Support
IDEXX strives to foster a collaborative and inclusive workplace that empowers employees to develop and grow and find purpose and fulfillment in all they do. Key highlights from the 2022 report include these:
Maintained gender balance with 49% of global management roles held by women. 
Expanded career progression programs, such as career ladders and leadership development resources, for frontline employees.
Completed 2022 pay equity assessment, confirming that global pay practices are fair and equitable.

The Planet We Share
IDEXX is committed to reducing its environmental footprint. Key highlights from the 2022 report include these:
Outlined greenhouse gas (GHG) emissions reduction strategy, including key long-term projects that will help IDEXX reach its goals established in 2022.
Transitioned to environmentally friendly insulated packaging for European cold consumables shipments, avoiding more than 190,000 pounds (estimated) of polystyrene foam per year in Europe, complementing ongoing sustainable packaging initiatives in Australia and North America.
Advanced the transition of company-owned vehicles to hybrid and electric models.
 
"This year's report coincides with IDEXX celebrating its 40th anniversary," said Jay Mazelsky, IDEXX President and Chief Executive Officer. "I feel a deep sense of pride in how we continue to fulfill our Purpose and create long-term value for our stakeholders by advancing care for people and animals, protecting the planet we share, and supporting colleagues and communities where we live and work."
IDEXX's 2022 report once again focuses on IDEXX's key ESG topics in alignment with reporting standards and frameworks, such as those released by the Sustainability Accounting Standards Board and the Task Force on Climate-Related Financial Disclosures as well as our business strategy. Read the 2022 Corporate Responsibility Report here.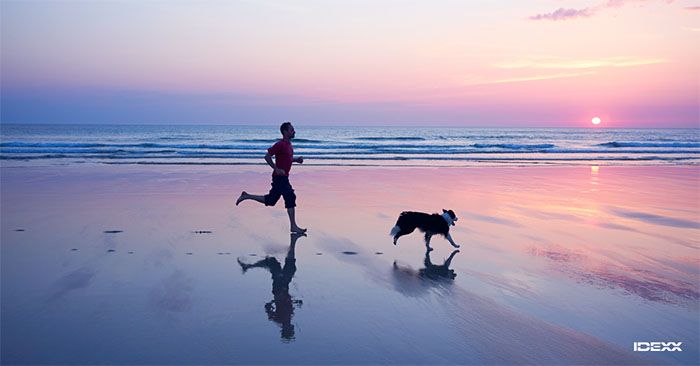 ---
About IDEXX
IDEXX is a global leader in pet healthcare innovation. Our diagnostic and software products and services create clarity in the complex, constantly evolving world of veterinary medicine. We support longer, fuller lives for pets by delivering insights and solutions that help the veterinary community around the world make confident decisions—to advance medical care, improve efficiency, and build thriving practices. Our innovations also help ensure the safety of milk and water across the world and maintain the health and well-being of people and livestock. IDEXX Laboratories, Inc. is a member of the S&P 500® Index. Headquartered in Maine, IDEXX employs nearly 11,000 people and offers solutions and products to customers in more than 175 countries and territories. For more information about IDEXX, visit idexx.com.
Contact
Media Relations
media@idexx.com
Investor Relations
investorrelations@idexx.com
---